Cheryl & Fred's Destination Couple Shoot, Tamborine Mountain, Queensland.
Whenever I'm asked to do a couples Connection Session in a location that is either at their home or a place that feels just as cosy to them, it's hard to keep the smile off my face…and theirs!!
Cheryl and Fred are a part of the next generation Mount Tamborine locals, having lived there now for almost 5 years in the fur and feather flourishing home.
Life on the Mountain is seriously tops!! Friendly folk with interesting stories, loads of space to run about, delicious locally farmed produce and a laid back, help your mates, DIY attitude small towns have in droves.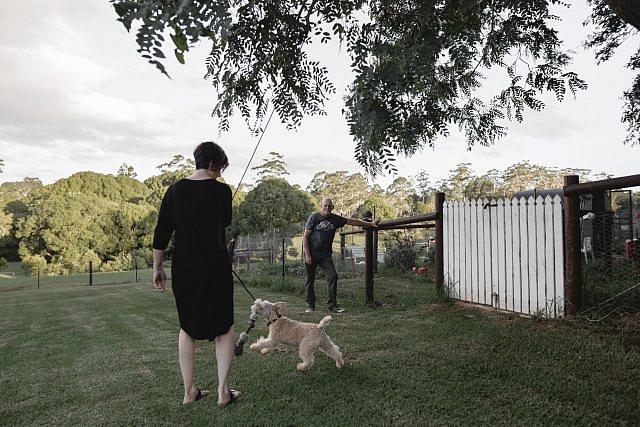 Gidget is an independent pooch but isn't allowed in with her clucky cousins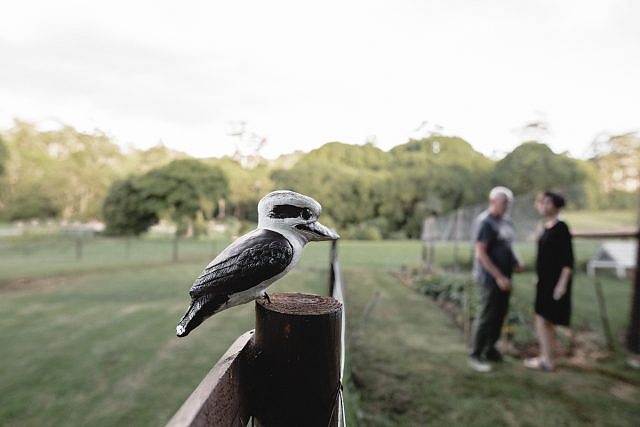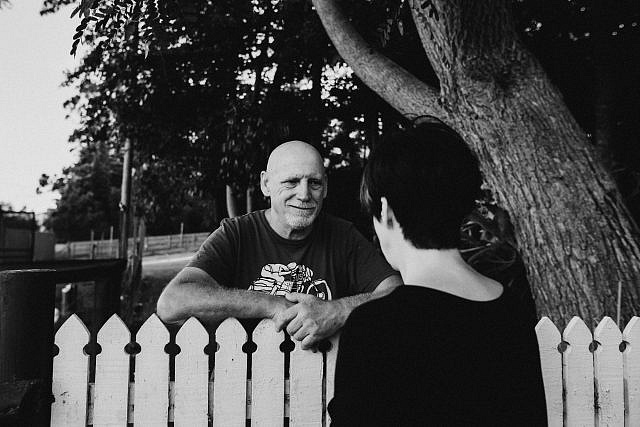 Cheryl is the Hen Mother of the mountain, with a brood of beautiful chickens. Just after I had left, Cheryl had adopted another flock of unique looking cluckers with feathers of angels.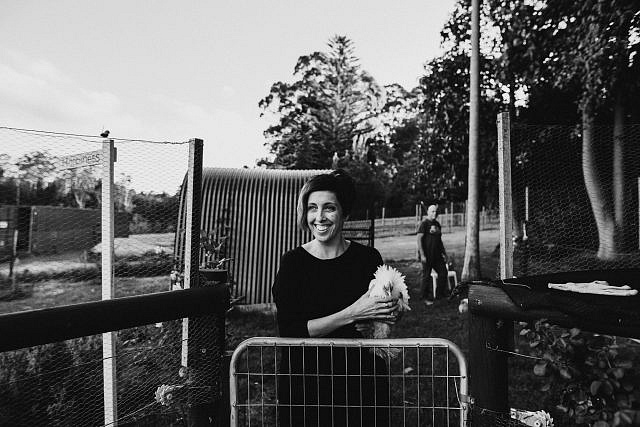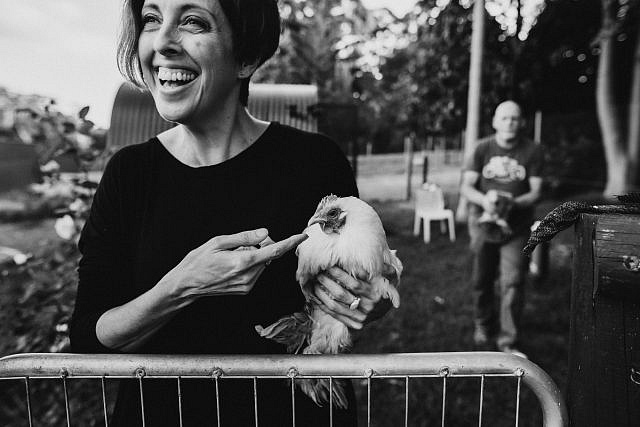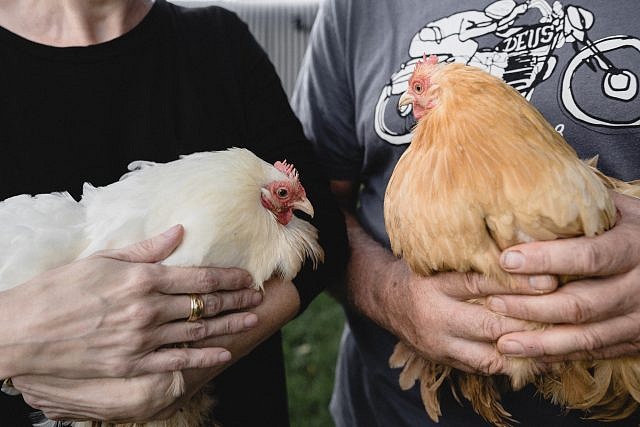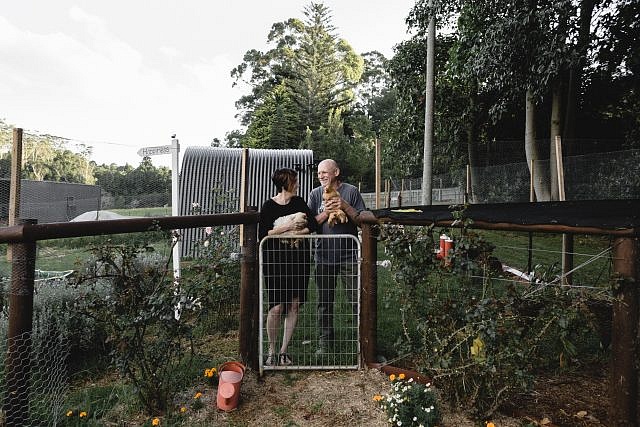 One of the many rituals Cheryl & Fred have embraced since constructing their own chook and duck pen, is heading out to say hello to their feathered family and to collect the eggs they generously leave for them each day.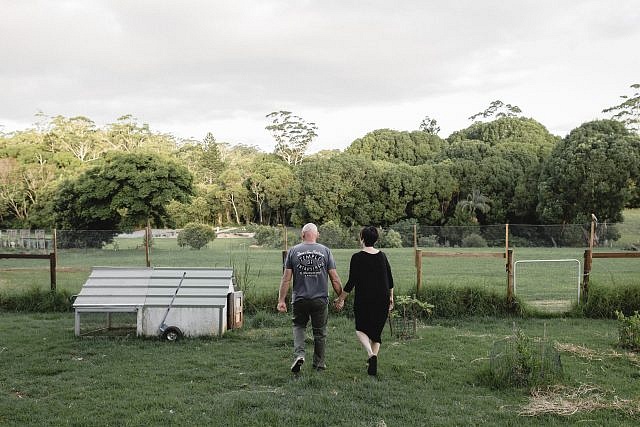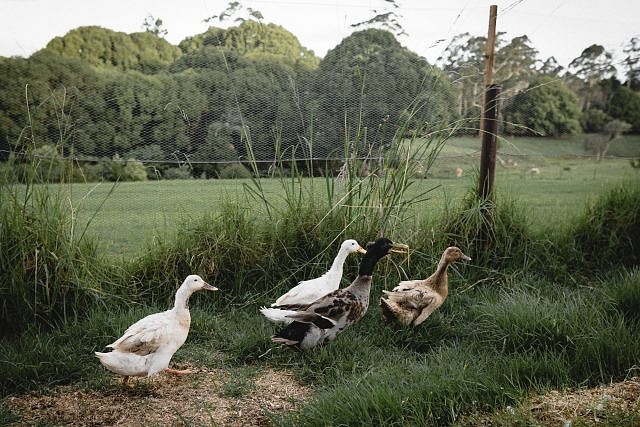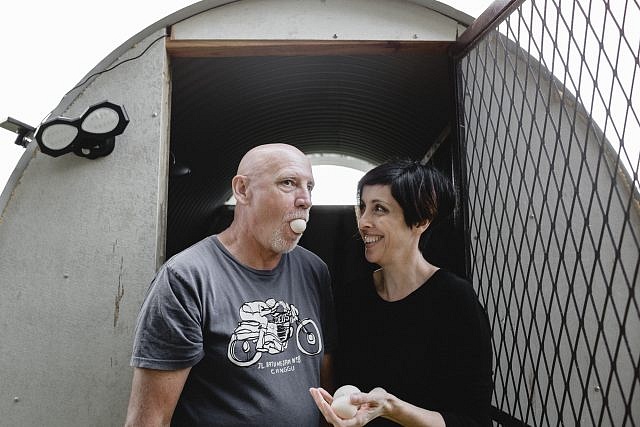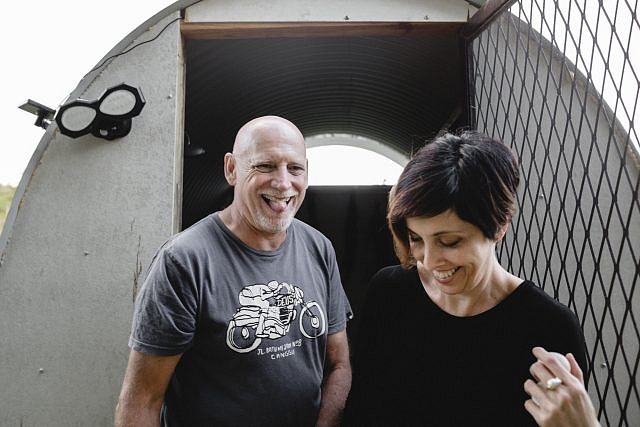 If Cheryl is, Lady Bird, then Fred surely is the God Clucker, Top Cock if you will. The fowls know when Fred is in the house!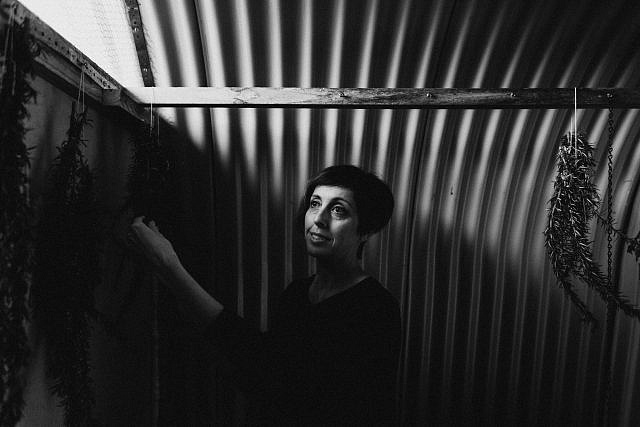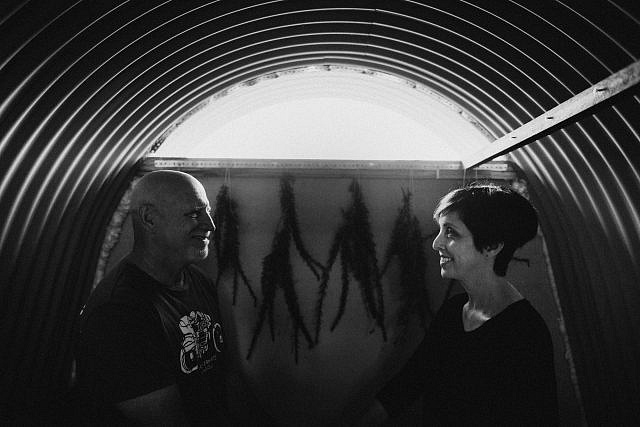 That's one Good looking Rooster.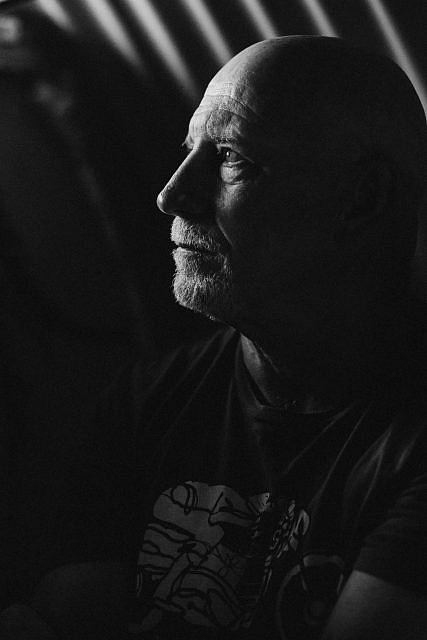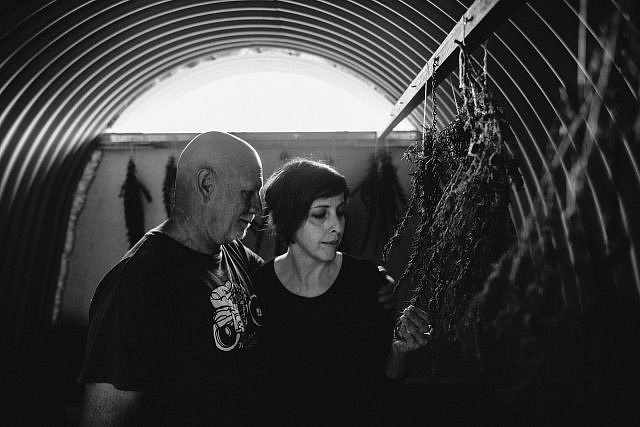 PECK!! Chickens playing the xylophone coming to your City soon.