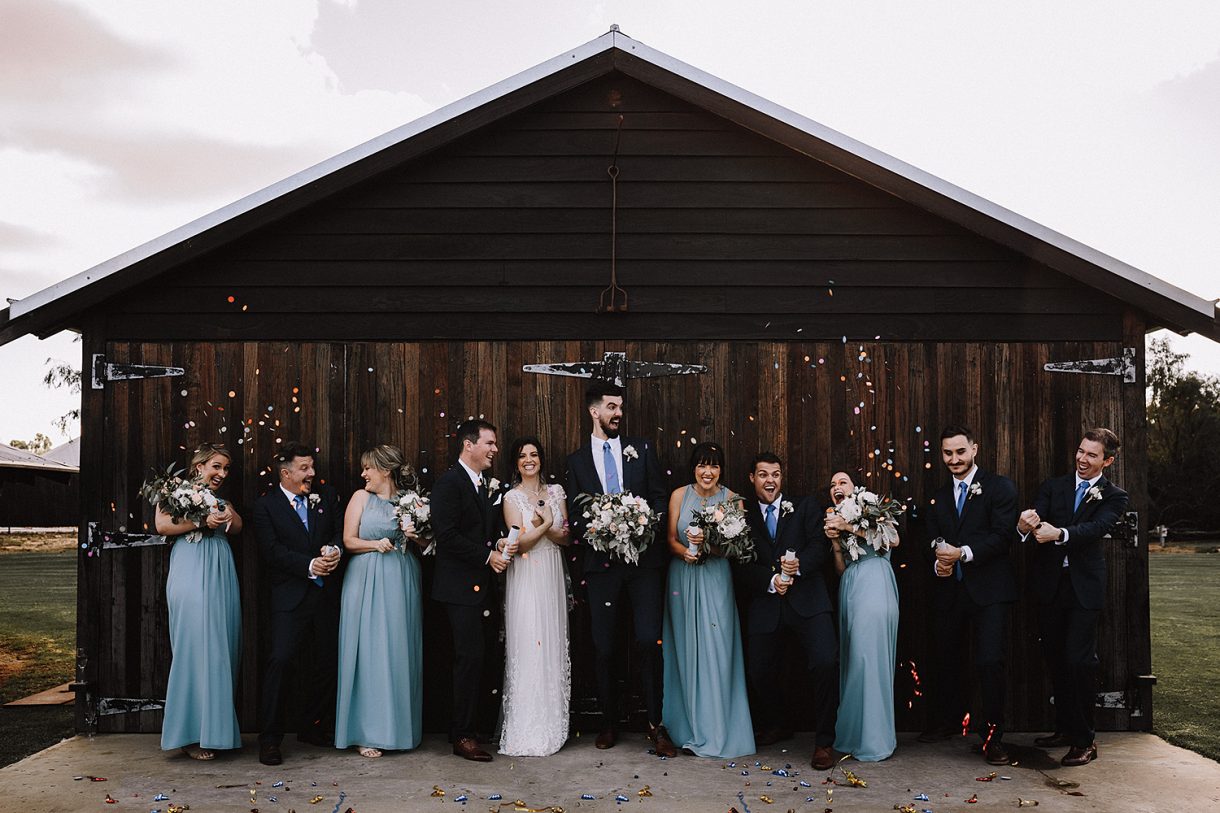 Rikki & Tim's Old Broadwater Farm Wedding
Seeing two people that are so in sync and absolutely mad for each other is quite the sight to behold. Mix that with a bunch of the closest crew, the stunning surrounds of Busselton and Rikki & Tim's Old Broadwater Farm Wedding was always going to be a spectacular!!
Being a down south destination wedding ceremony and reception being held at Old Broad Water Farm, everyone could just set in for the day, grab a drink, play some games and hit the Dfloor later on.
The morning rain had cleared and made way for blue skies. Our beautiful bride opted to get ready at Old Broadwater Farm, shooting there is always amazing, the rustic building interior spaces just as incredible as outside.
Rikki was stopping traffic in her Anna Campbell gown and flowers by Sorella Flower Merchant. Rikki's Father Jack was as proud as could be as he walked his little girl to her new Husband. Tim couldn't take his eyes off Rikki when he finally saw her for the first time.
Donna McClelland was looking after Rikki and Tim's Old Broadwater Farm Wedding Ceremony. She reminded the newly hitched lovers at the end to stop and take a look around at all the people there to support and celebrate their marriage. To try and capture that moment in their minds, so they never forget it.
After their congratulations and enjoying some time with friends and family we decided it was time to get this party started early. Confetti…check, Champagne…check! The bridal party went for a walk to a cool spot with paperbark trees and swampy wetlands to shake it up. As the sun set on the afternoon and reflected off the water, Rikki and Tim ventured on alone for some quiet time, while team Tikki were cracking more golden bubbles before heading into the Old Broadwater Farm Wedding reception.
Thanks so much for having Ricky 2.0 and myself there to celebrate your day guys. You were such legends to spend time with and a big cheers for the night time picture plays!! See you soon for an early Christmas gift.
Ceremony
Reception venue name & address
Brides Dress
Where the Groom suits were purchased.
Calibre
Florist
Makeup Artist
 Hair Stylist
Celebrant
Delicious Cake
Lauren Twomey