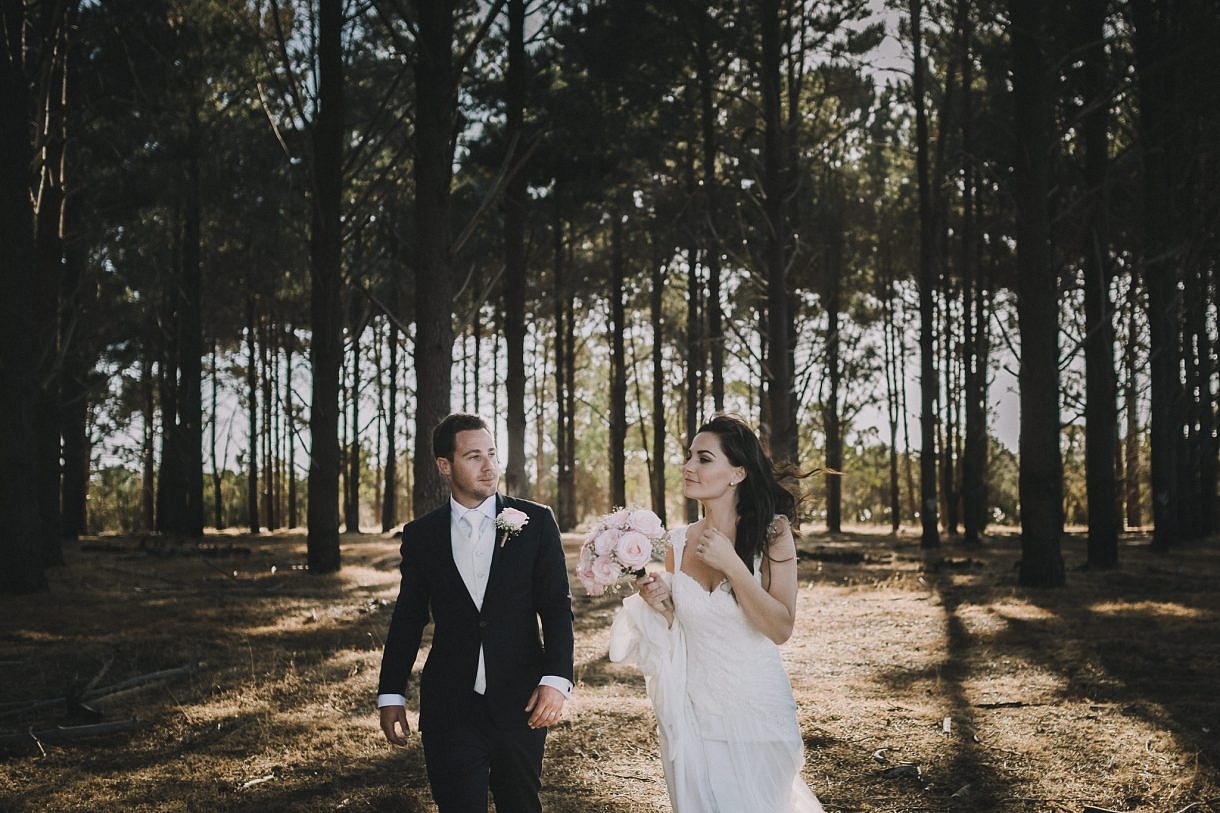 Peta & James relaxed Hillarys Wedding
Peta & James are all about having sharing good times with friends, so with their wedding day at Hillarys Yacht Club and wondering through pines of Wanneroo it was relaxed and a whole lot of crazy fun with some unforgettable moves dance floor!!
I wouldn't have expected anything less from the a dude called James Brown to be frank….Not the original God Father of Soul but since the legend has gone, this guy has got the job. HEEEEYYYYYY!!!!!
It's what I love about these guys and their mates, they're just 100% themselves!! They know who they are, what they like and they just go for it!! I've shot friends of theirs Michelle and David's wedding also and it's also up there with one of the best receptions I've been to. James' speech as best man at David's wedding was freakin hilarious and now David had duties as best man and had some stories that had the guest in stitches.
The good vibes were from go to woe at the guys and girls getting ready. Shannon Fragomeli & Eli Sleigh showed off their first class MUA skills while Kate Lakos from Kave Studio nailed the Peta's hairstyling. Seriously, when Peta entered the room, jaws fit the floor and tears flowed as she walked down the aisle in her dream gown by Fara Couture.
A run away veil stuck in a tree couldn't spoil the fun and gave us all belly laughs and triumphant applause when the team got it down, James – the hero with a stick!!
I'm hoping these guys renew their vowels every few years so I can live it large, have a dance, a few drinks and shoot their epic celebrations.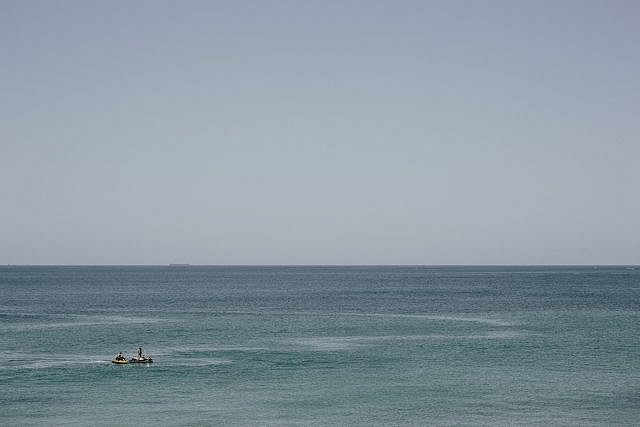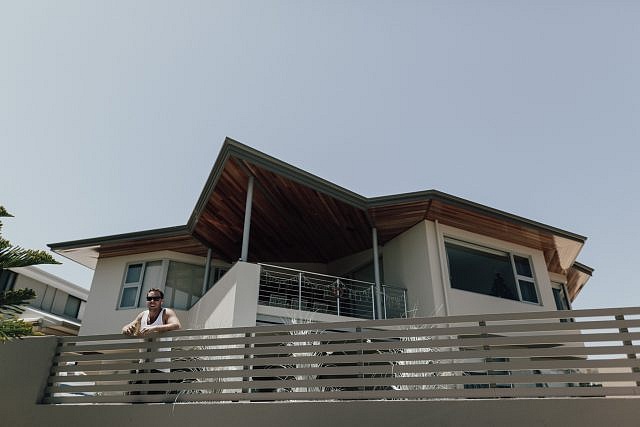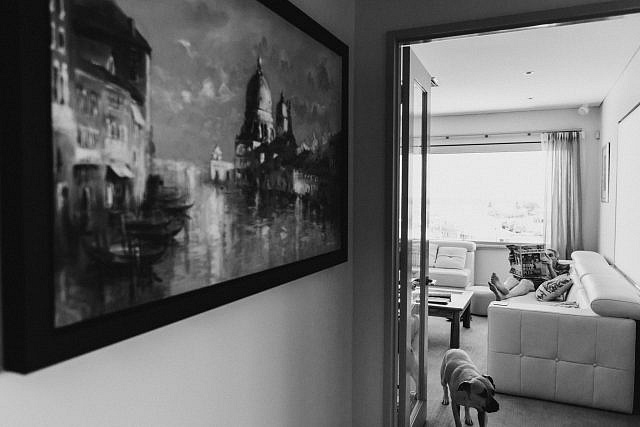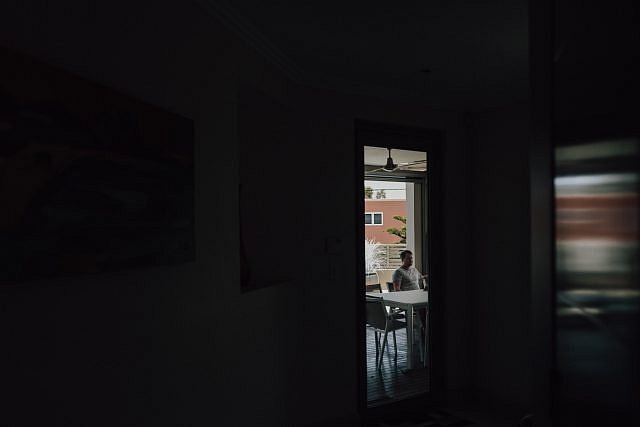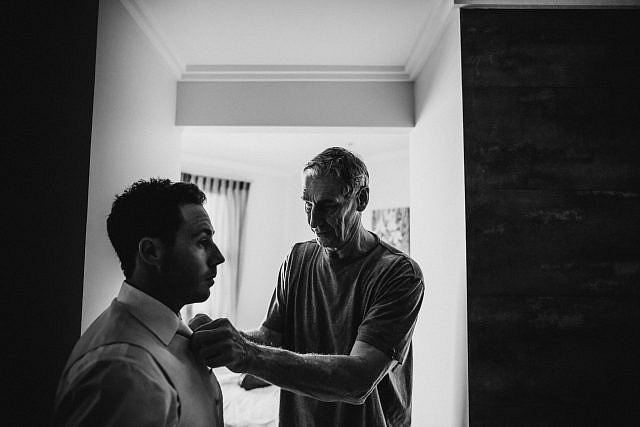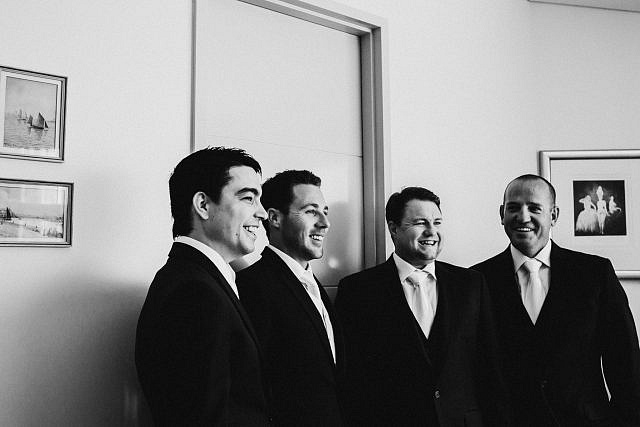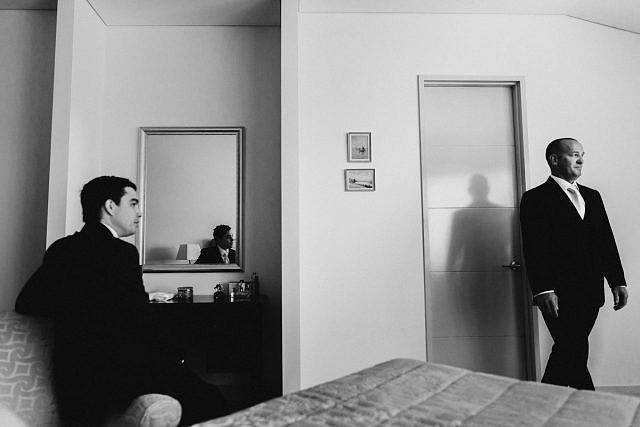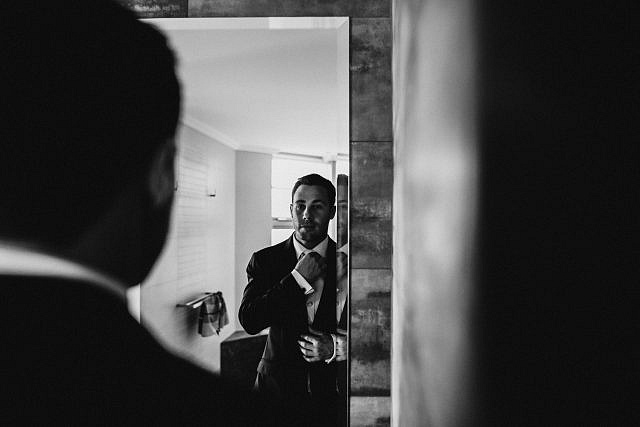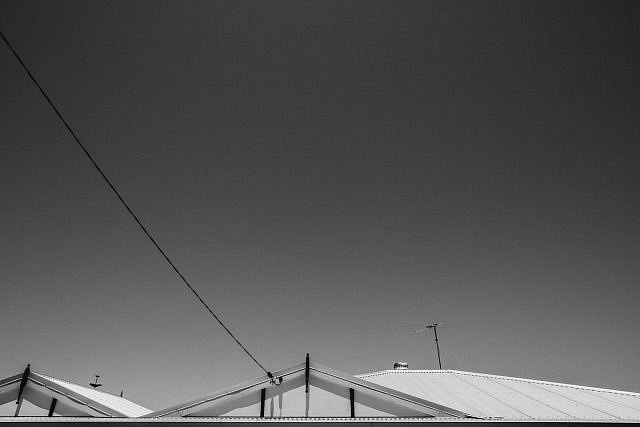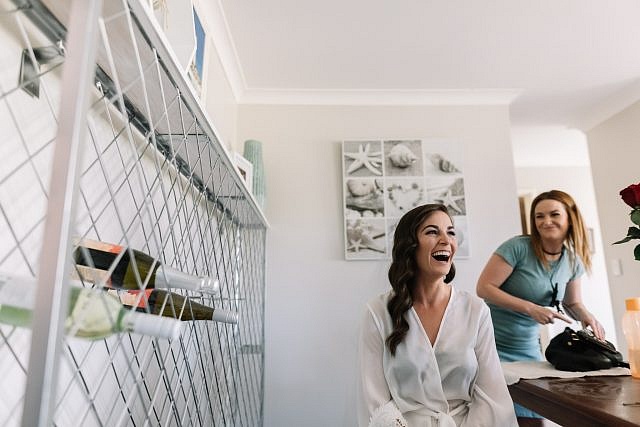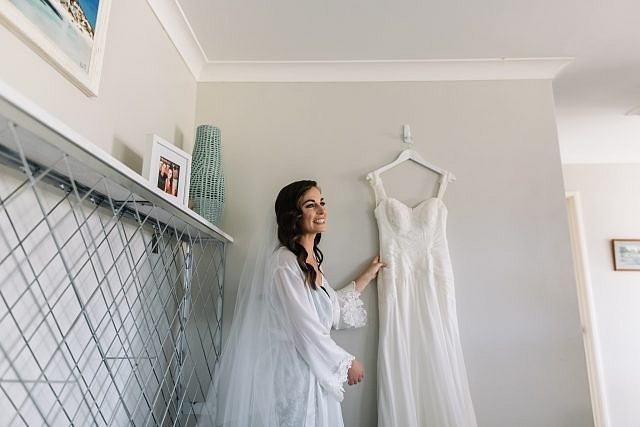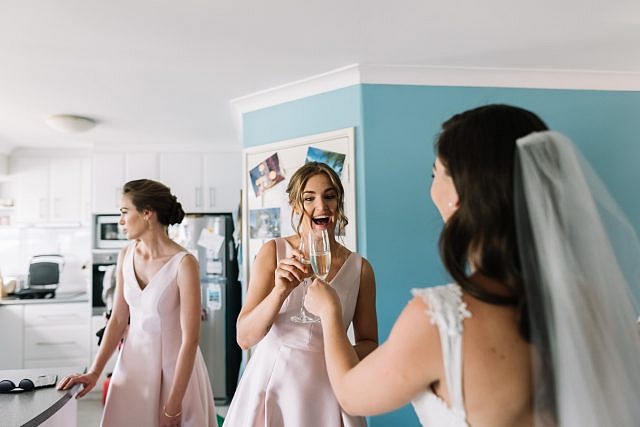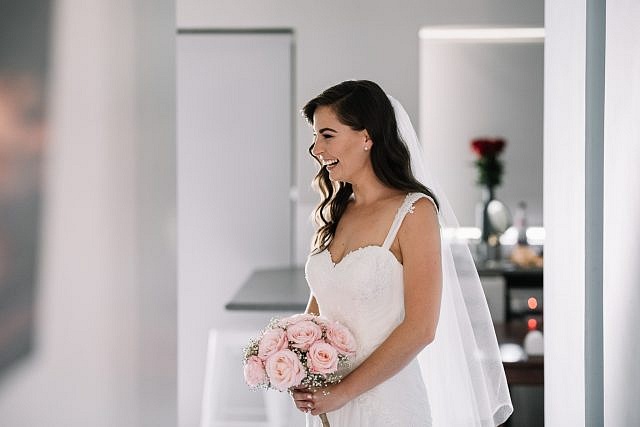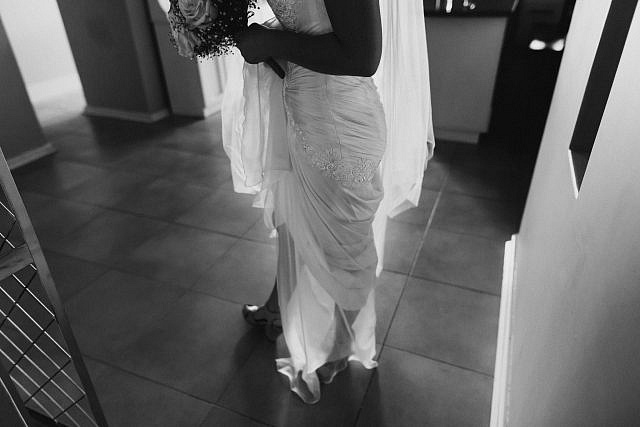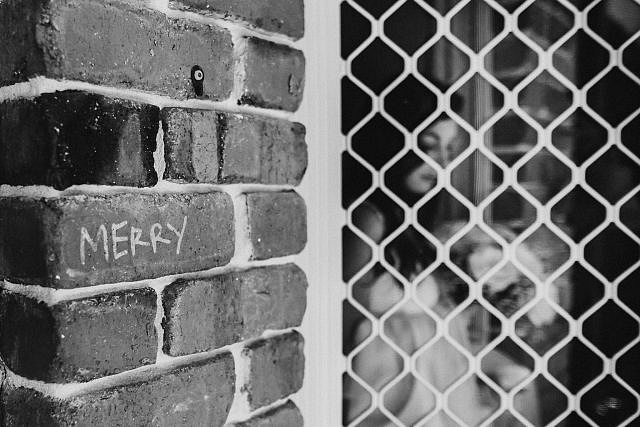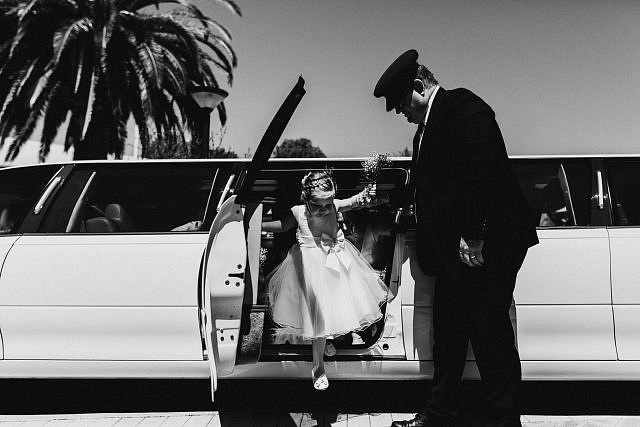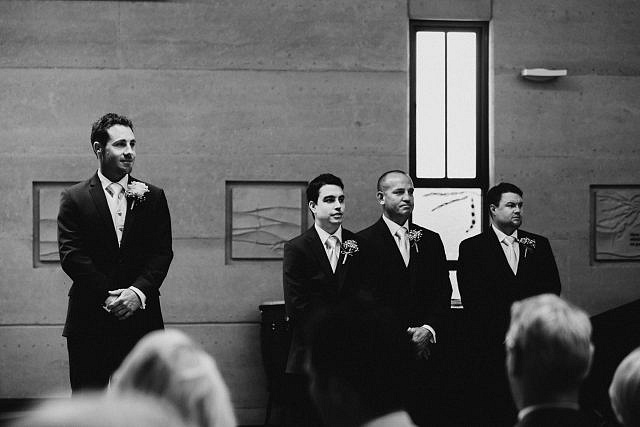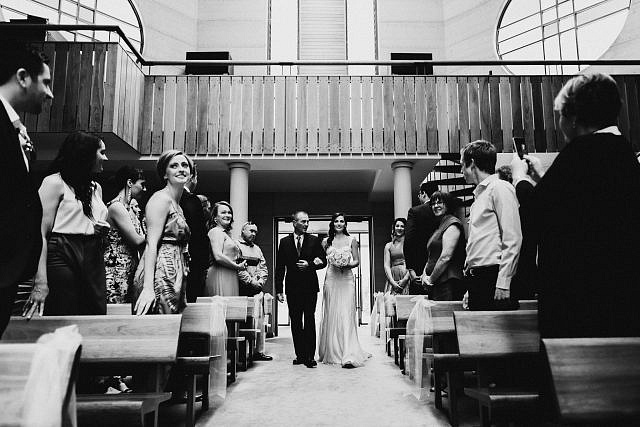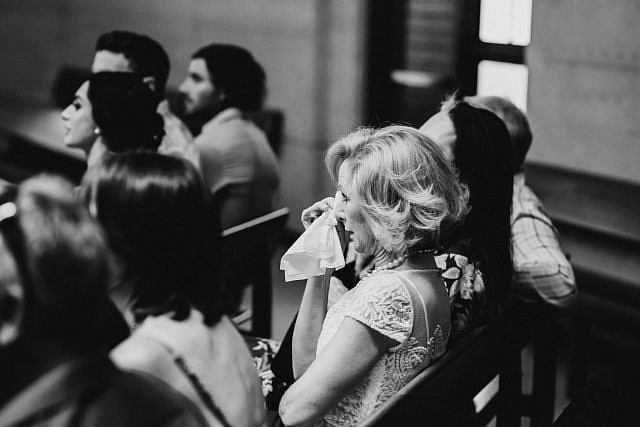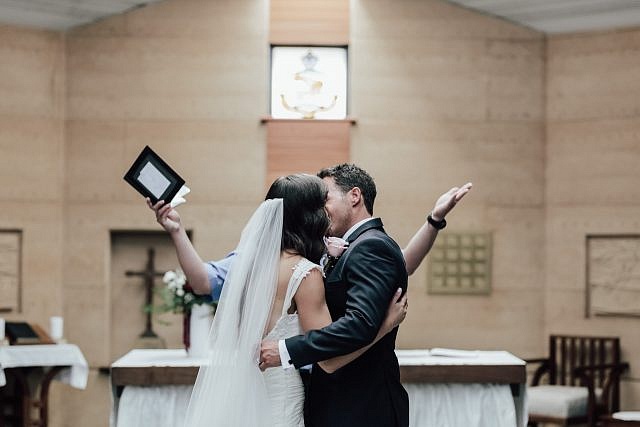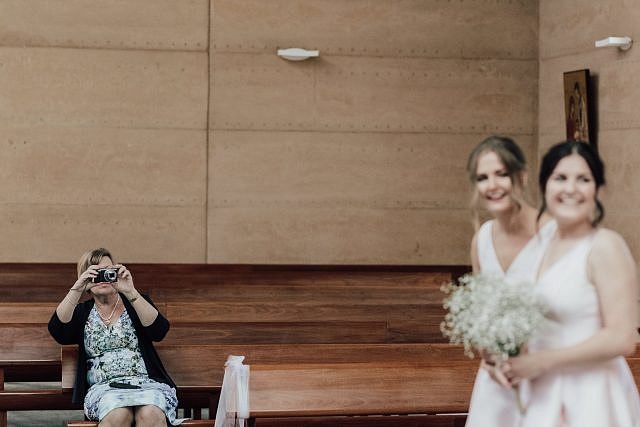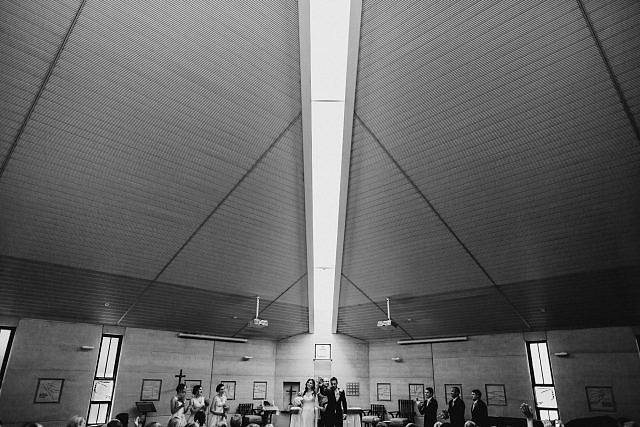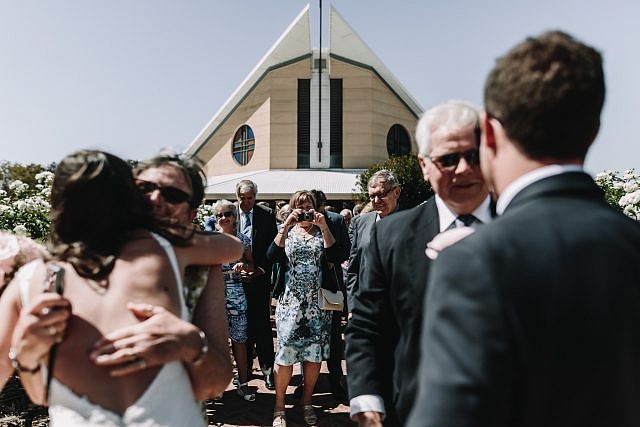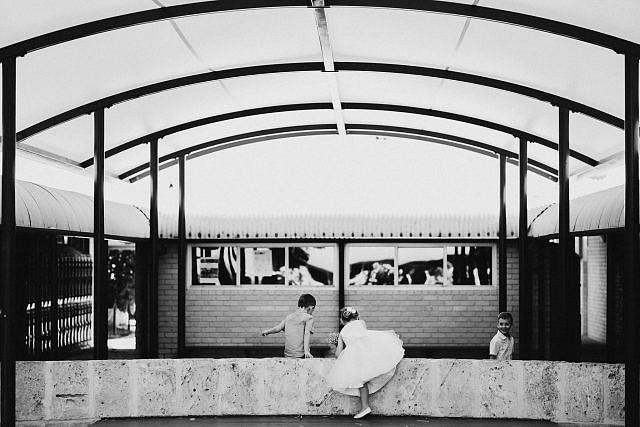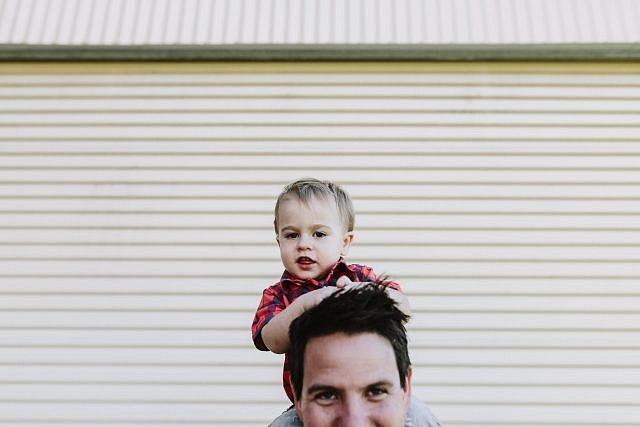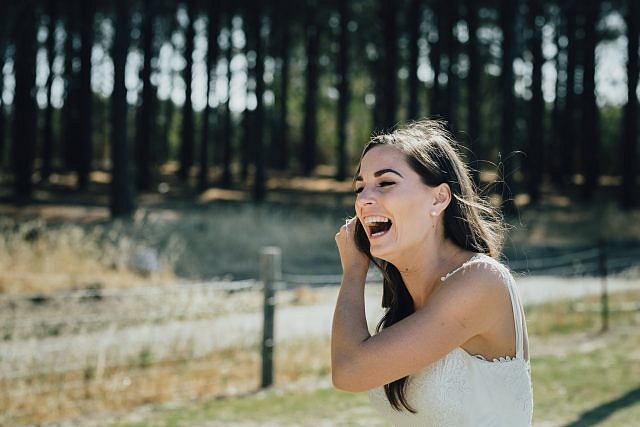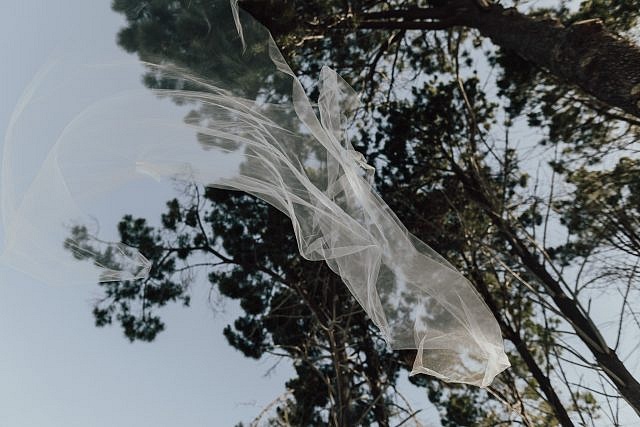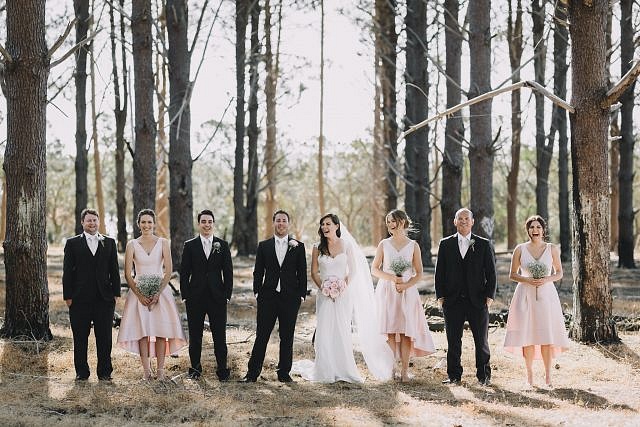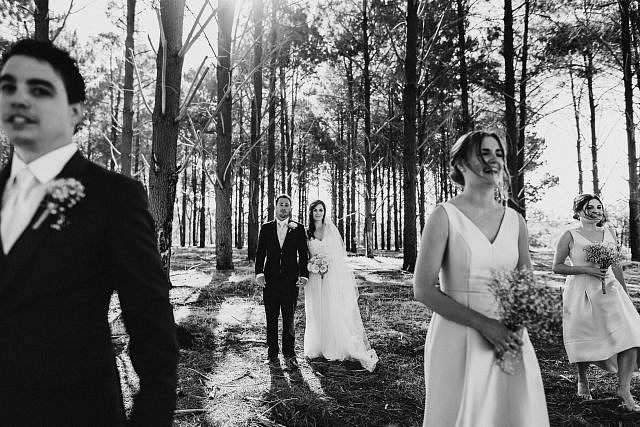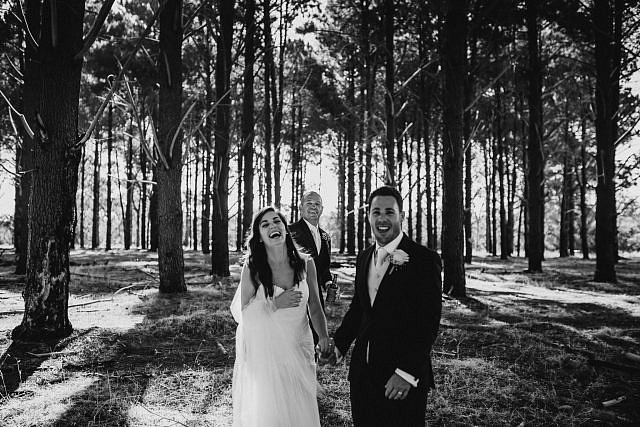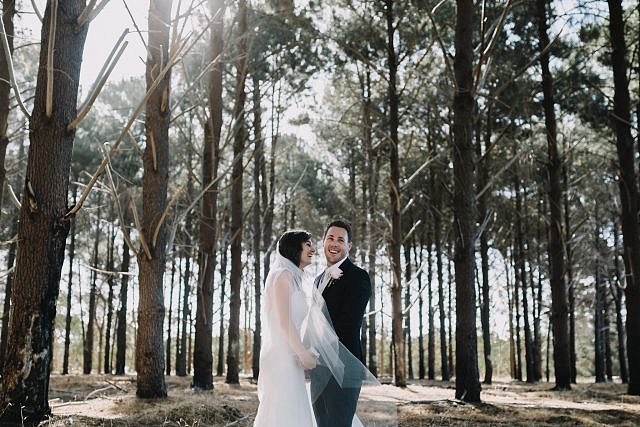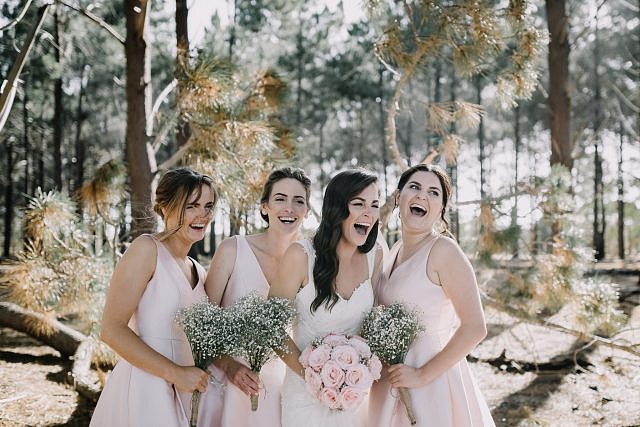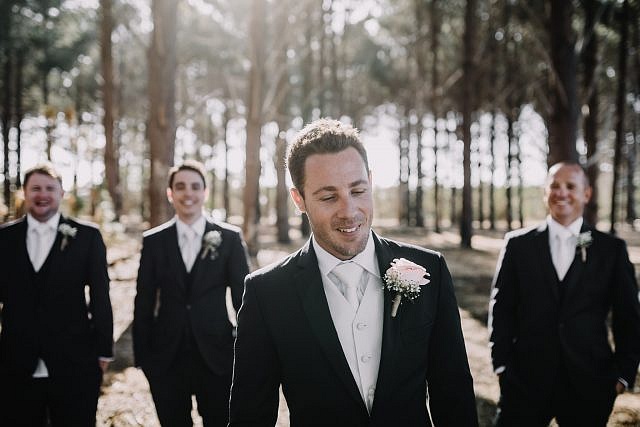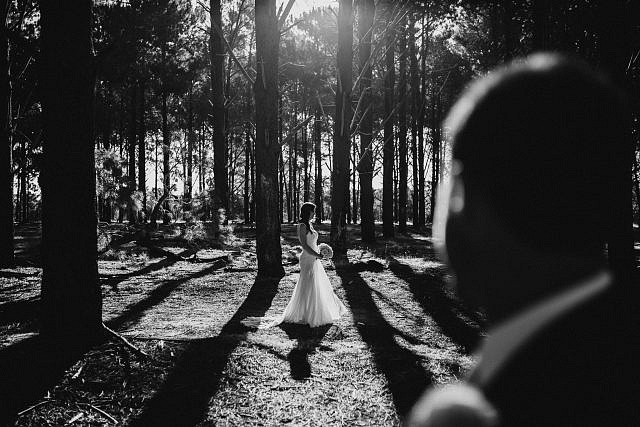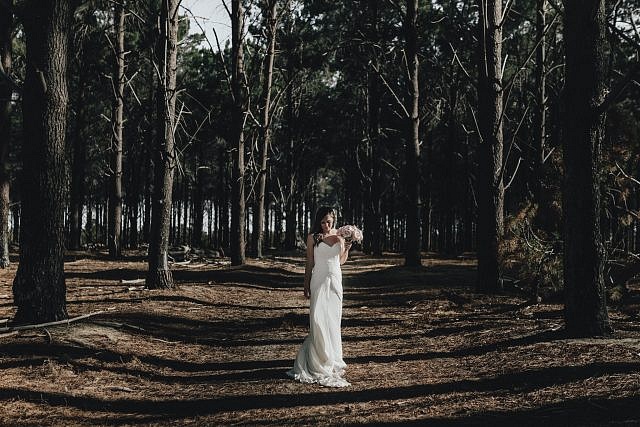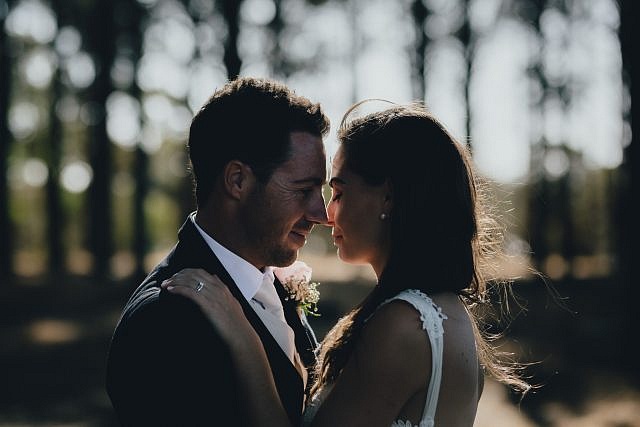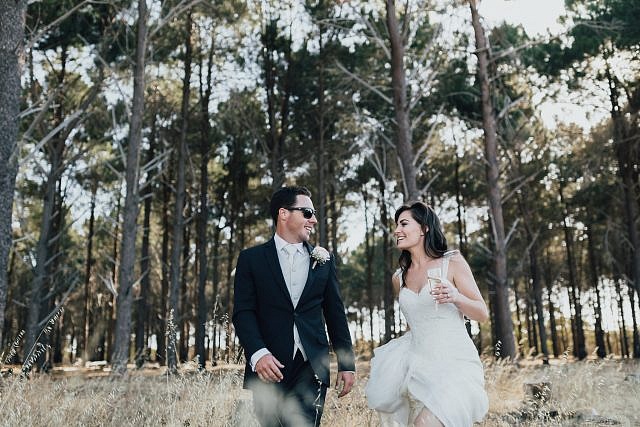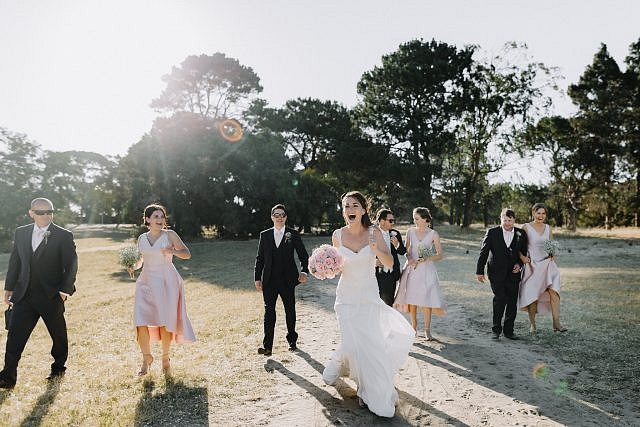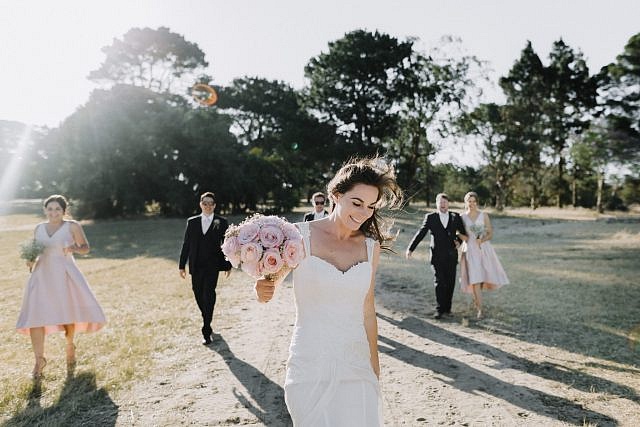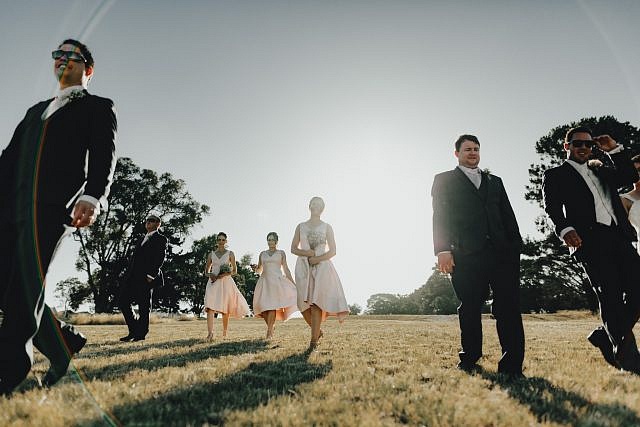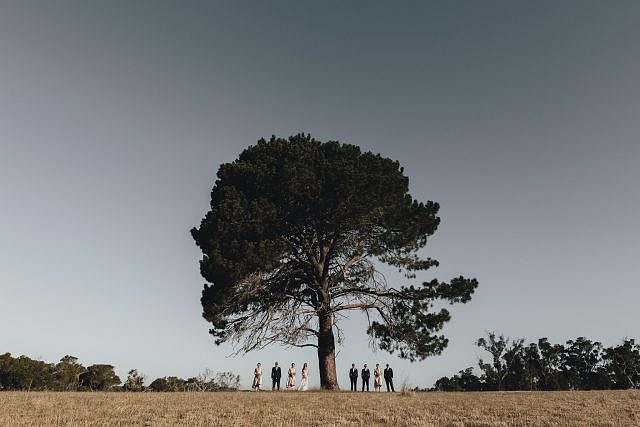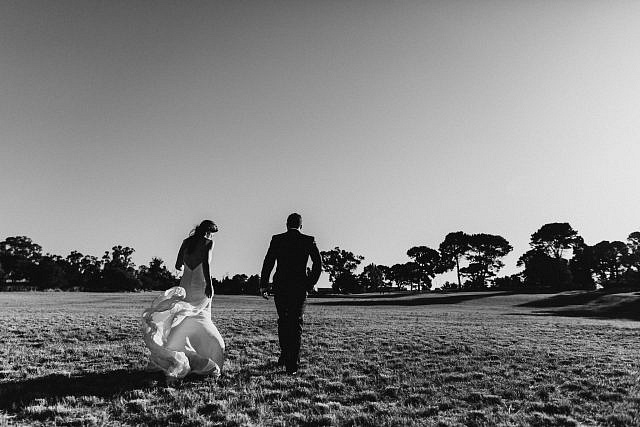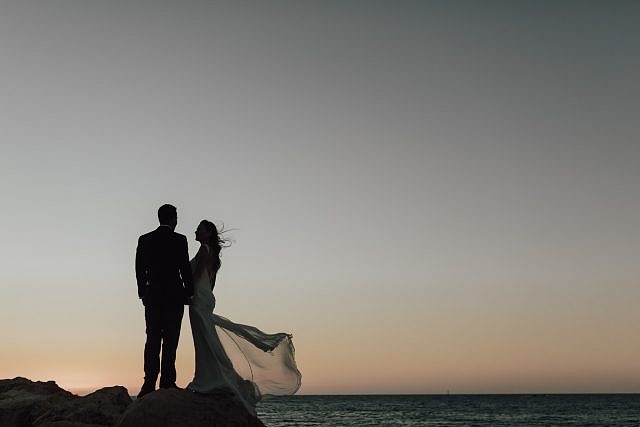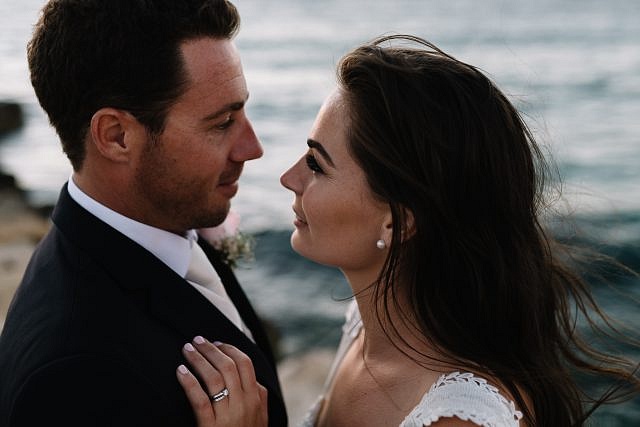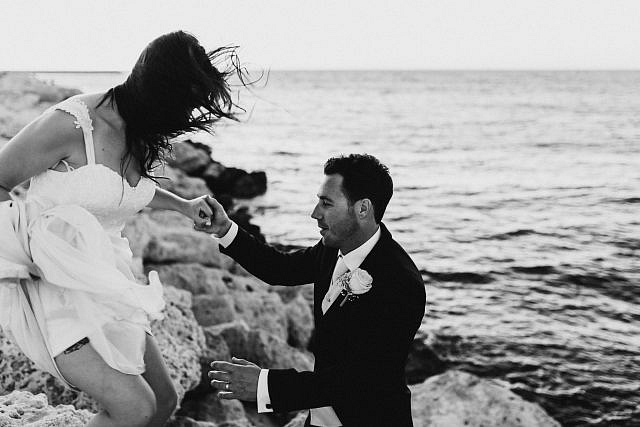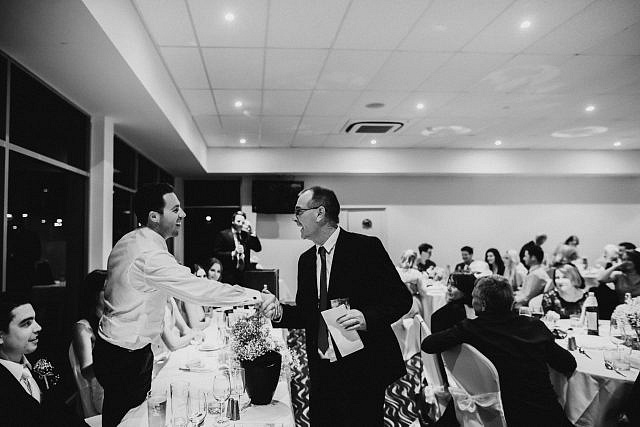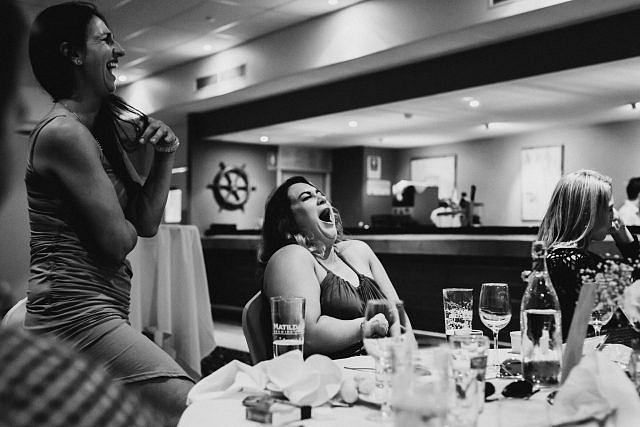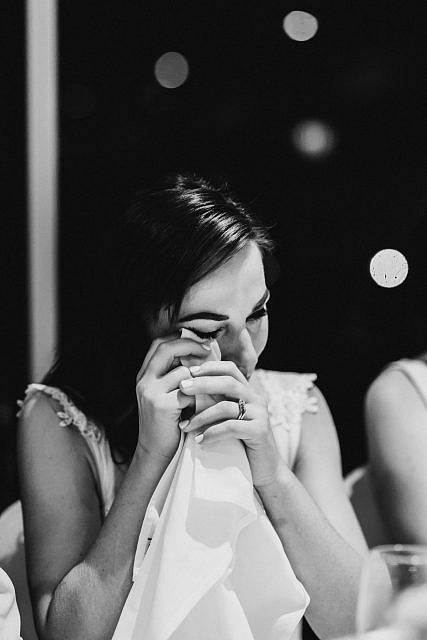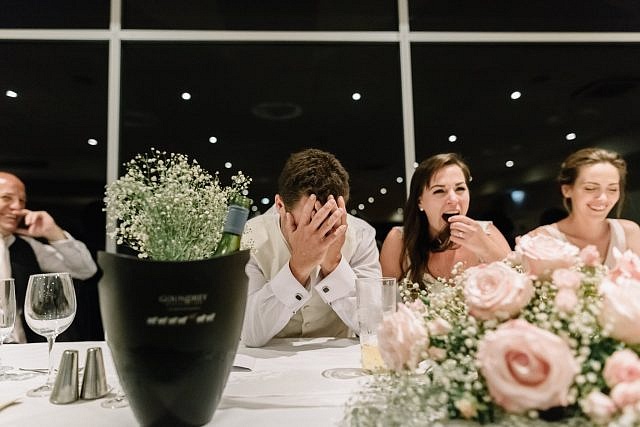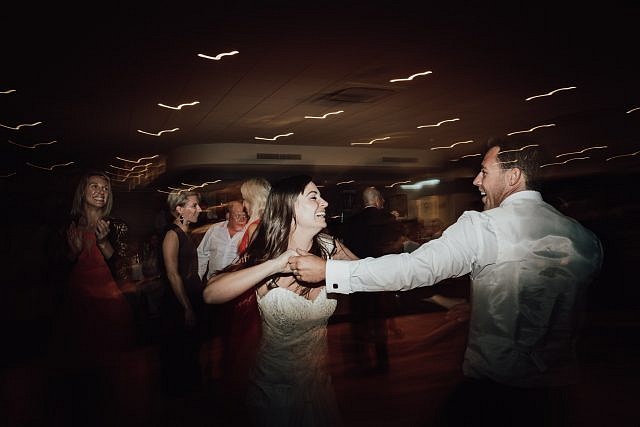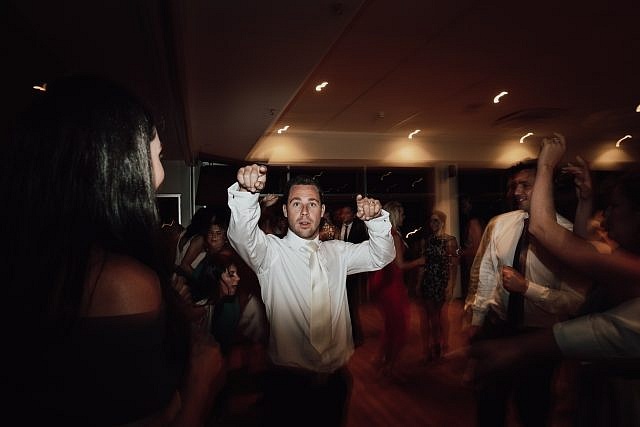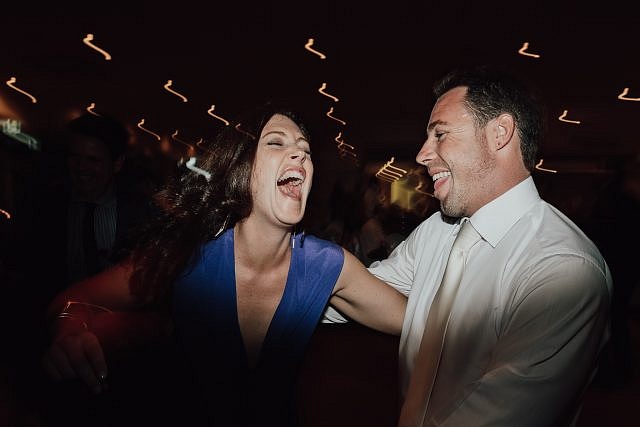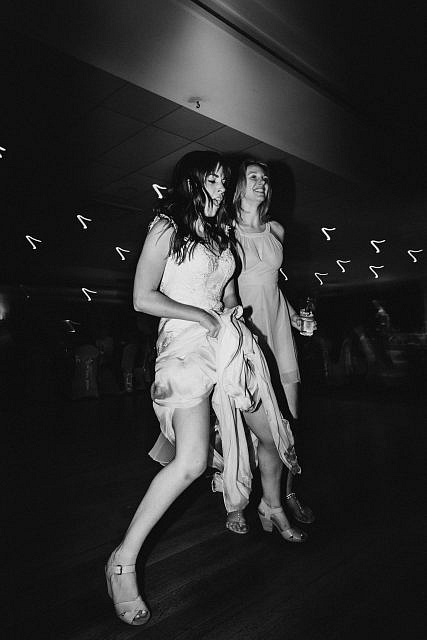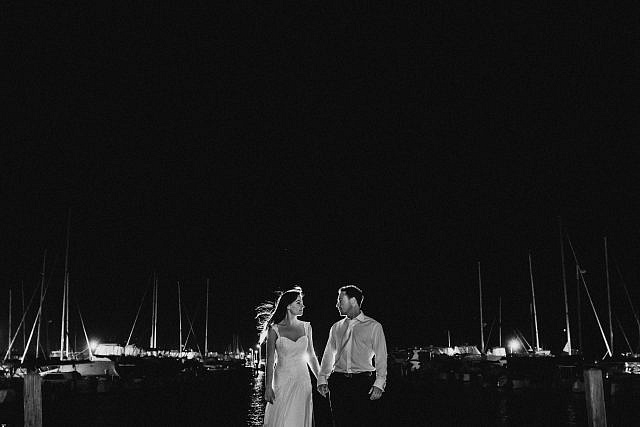 Stunning dress by
Blooms By
Tunes
Aaron Taylor & Oli Warr