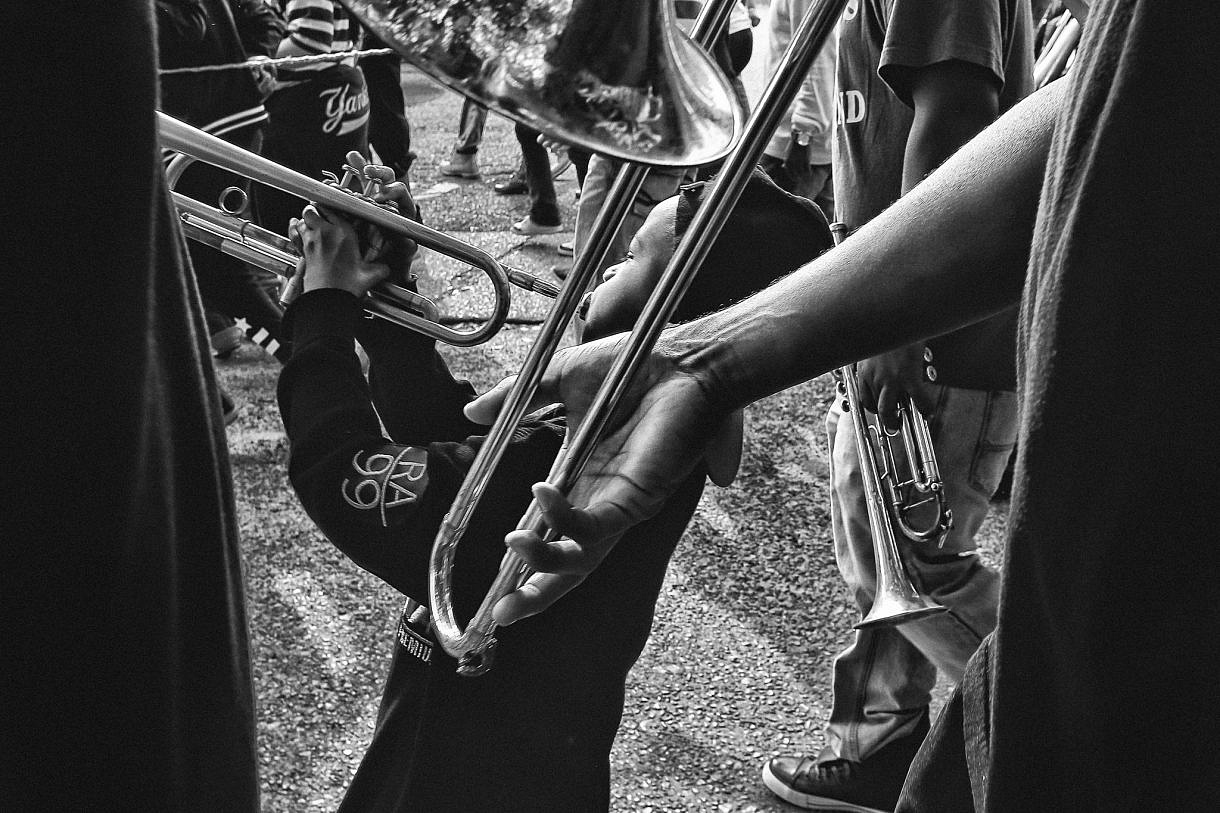 Adam Levi Browne Photo Exhibition – New Orleans Marches
Local EVP Photographer Adam Levi Browne and Rhubard Records have teamed up to display Adams' first solo exhibition, New Orleans Marches, with works from his time spent in America a little over 2 years ago.
The images displayed give you an up close and personal look from go to woe of the Second Line Parade Brass Band March and allow you to feel the vibe on the streets of New Orleans each Sunday.
Adam will be be exhibiting and selling a small selection of this collection at Rhubarb Records from the 18th of March until the 24th of April 2017. If you can't make it down or would like to purchase any or all of the images displayed in this post, please contact Adam directly at www. adamlevibrownephotography.com.au/contact/.
The opening night will be on the 18th of March from 5:00pm and is also the release of 'Rhubarb Jam – Batch 1', the first in a series of vinyl only local music compilations presented by Rhubarb Records.
Drinks will be on offer & Roark and Co will be serving mouth-watering vegan nachos! We'll spin the new record in store and The Weapon is Sound front man Tayo Taiwo will be performing a solo acoustic set!
Hope to see you down there!!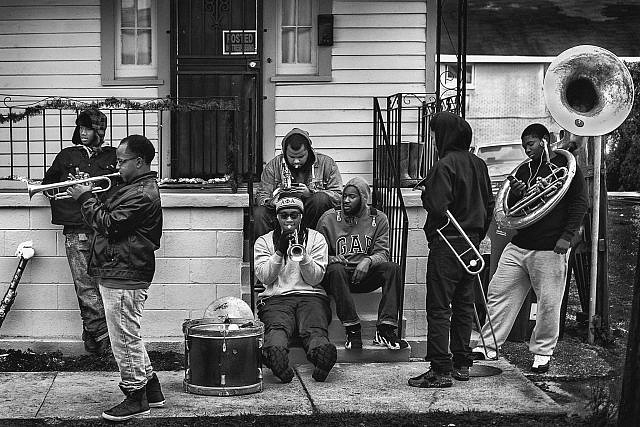 Sunday, the streets of New Orleans are filled with the sounds and stomps of the Second Line Parade Brass Band as it marches with it's many diverse followers.
Some say that second lining originated from traditional West African circle dances, children would form a periphery circle outside the main circle of adult dancers. The first slaves are said to have brought the dances to New Orleans where the marches became incorporated into processions, such as funerals, forcing the ring to straighten into a line.
This round about religious gathering happens for many reasons now, but above all, they are a beacon of unity amongst all people, whether you worship the past and present spirit of Jazz Music or not.
Everyone is welcome to join in the March through some of the lesser known streets of this musically colourful city.
You Play, You Eat, You Stamp Your Feet – if only life could be this simple!