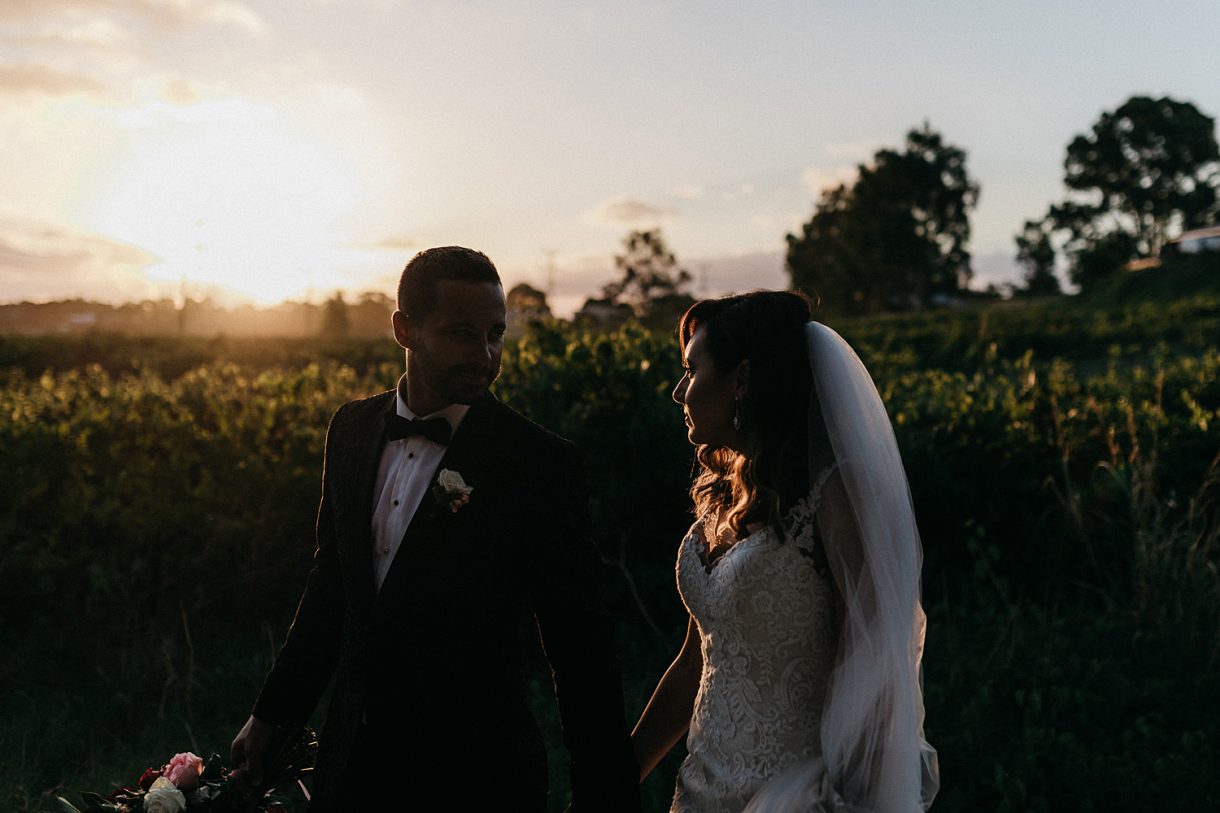 River Bank Estate Wedding
 When pondering what to write about Jade & Neil's classy outdoor River Bank Estate Wedding.
The world works in mysterious ways is what comes to mind.
As I write, I'm eating a delicious fig, walnut, fetta & prosciutto salad that my self professed star wife thoughtfully made for me. She'll also tell you how I proudly came home boasting that I picked these figs with my own bare hands at River Bank Estate. Hunter gatherer styles baby!! Truth be told I needed something a little sweet after devouring my lamb shank earlier that afternoon when I arrived at River Bank Estate lol 😉
You're thinking, where the fig is he going with this?
Well it was back in April last year where I met Jade & Neil. Coincidentally it was at The Wild FIG.
We chatted about the early stages of their wedding plans. Learning that Jade herself is a talented photographer…gulp…and that Neil doesn't mind throwing a line every now again. Most importantly, I also found out about how this dynamic duo come together.
Universally, these two lovers are adored. There must have been a handful of proposals to both Jade and Neil at the River Bank Estate Wedding. Too little too late guys, this boat aptly named Jadey has officially sailed off into the sunset.
Jaws hit the floor at this River Bank Estate Wedding
Guests not only marvelled at the beauty and class when Jade walked down to her handsome man in his surprise stella jacket. Our Bride & Groom both decided they would not know what the other was wearing. I love this!! Guys, Neil is setting the bar high!!
As this is a sneak peek to the couples photos, it's only a short story for now, but stay tuned for more about their thumb dancingly delicious wedding day