Charlotte & Emily's Perth Same Sex Wedding
Perth same sex wedding trailblazers Emily & Charlotte, ahead of their time in some many ways decided, why wait, lets get hitched now and do it our way!! Not more than a week had passed and Australia voted "YES" in a decision that made not only here in Oz great, but the world has taken another step to becoming a better place.
An eclectic and charming Darlington home to one of Emily's performing arts lecturers was the perfect venue to welcome their beaming guests and celebrate the night away under the stars and festoon lights. The amazing crew at Travelling Jaspers were there to make sure everything was styled sublime and with that, the stage was set and it was time to shine.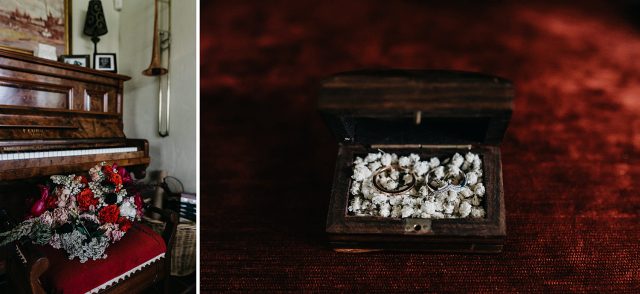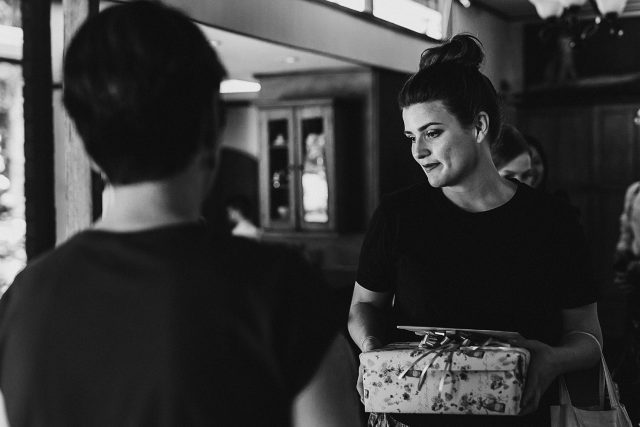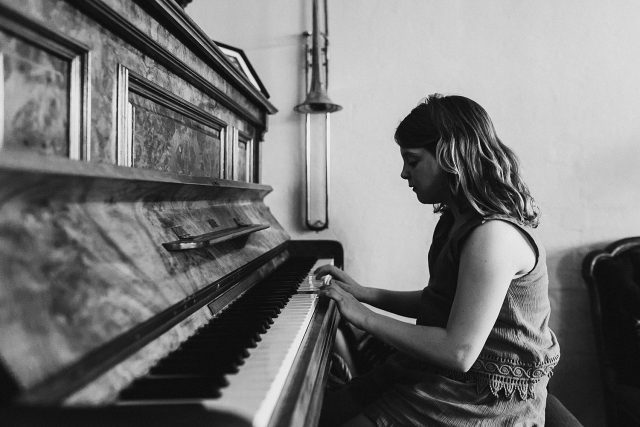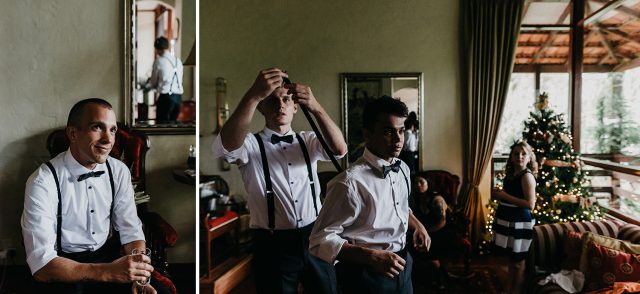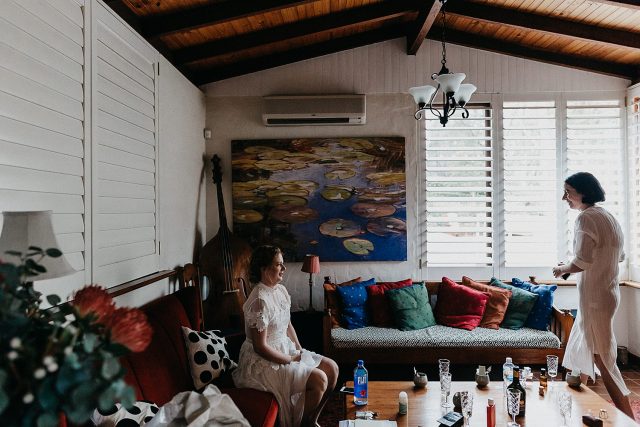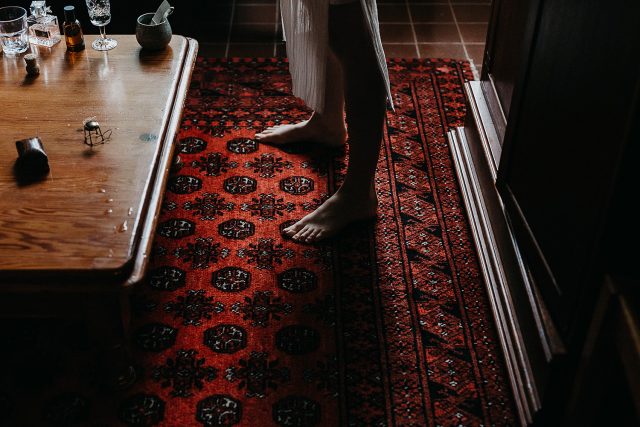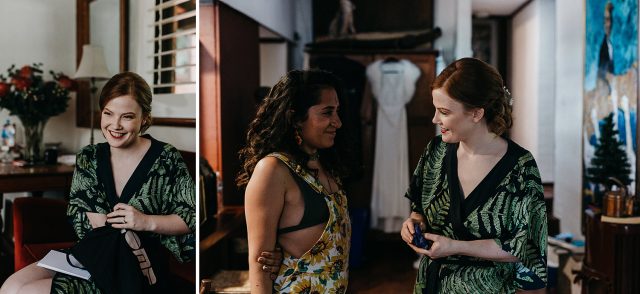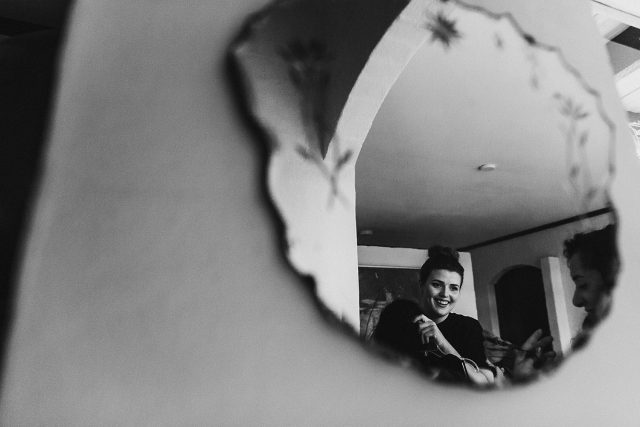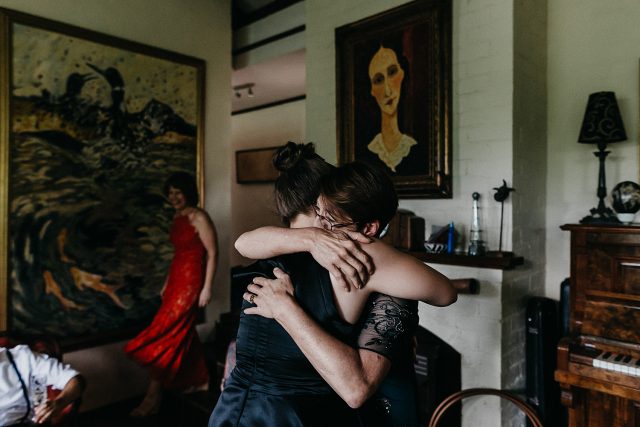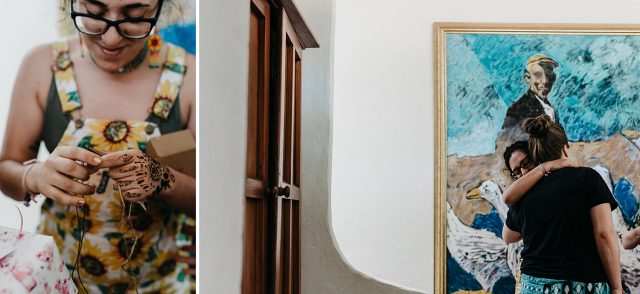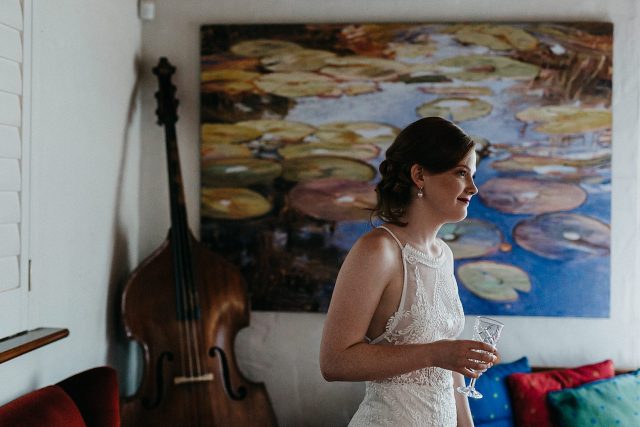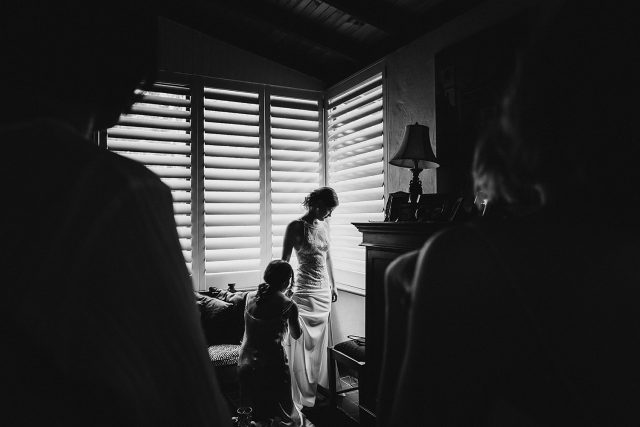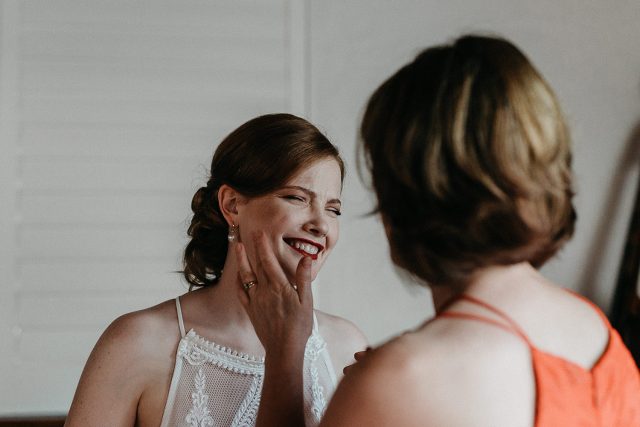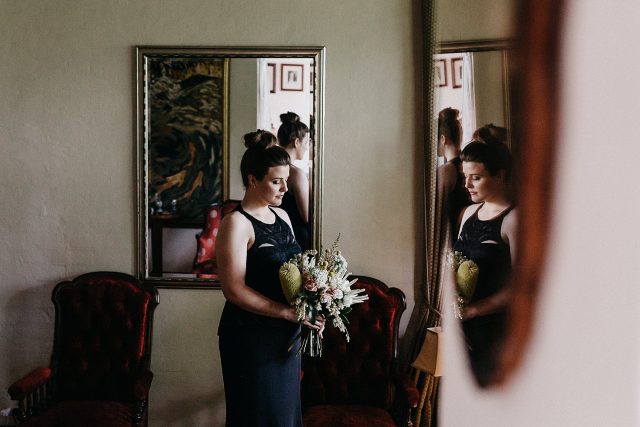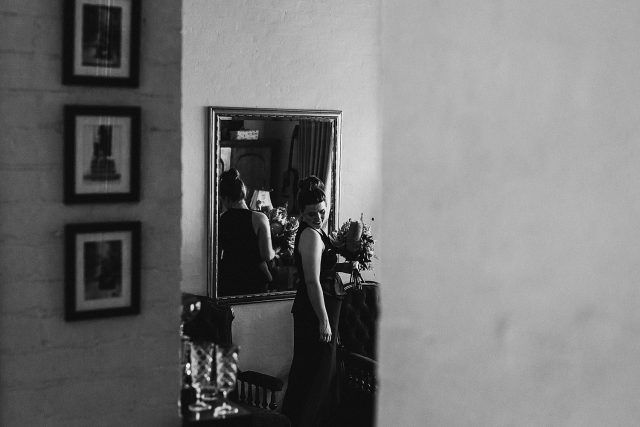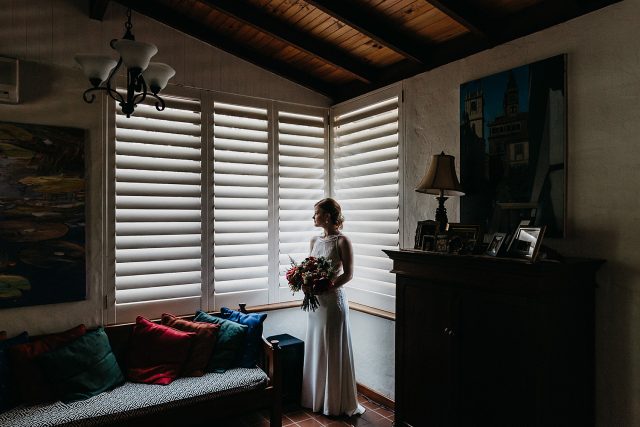 While the ladies were getting ready there was a hive of activity happening around the Darlington home. Caterers, stylists, family were all pitching in to the very last moment to make this day as perfect as it could possibly be.
Choosing separate areas of the home to adorn their wedding gowns. You could already see the stirring of emotion from their bridal party and family members. As they cast their eyes on Charlotte in her gorgeous white dress by ae'lkemi and Emily in her striking black Aurelio Costarella gown. Charlotte and Emily wanted to see each other first before saying their vowels. Their eyes welling up and smiles shining bright as they embraced. Locking arms with their fathers, it was time to get this wedding under way!
First time Celebrant and good friend to the couple Kiran was there to welcome everyone and guide the girls during their wedding ceremony. Kiran's words were felt by all when she spoke about what the ladies same sex wedding meant to them and to share it with the family and friends. It seemed that everyone was a blubbering mess as Charlotte and Emily said their I do's under a flurry of white petals.
As you can see from the photos, the bridal party were in some fine form and not holding back one bit!! Once they'd all taken a stroll down the road from the DIY Darlington Wedding venue, they headed back to get the party started. We whisked away the two stunning brides to enjoy some time alone overlooking the spectacular scenery near the old Swan View Tunnel.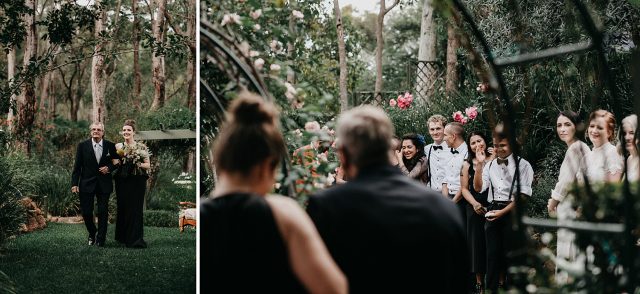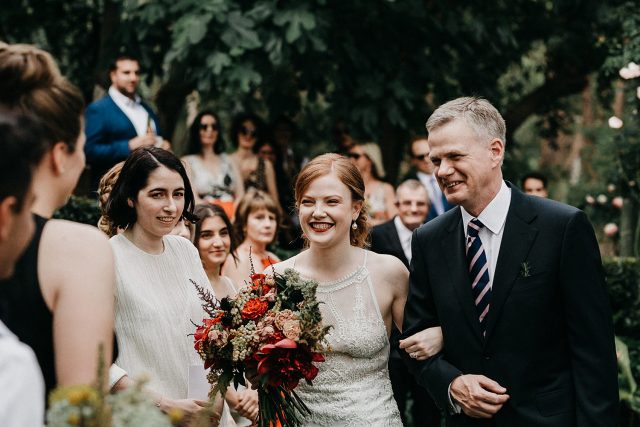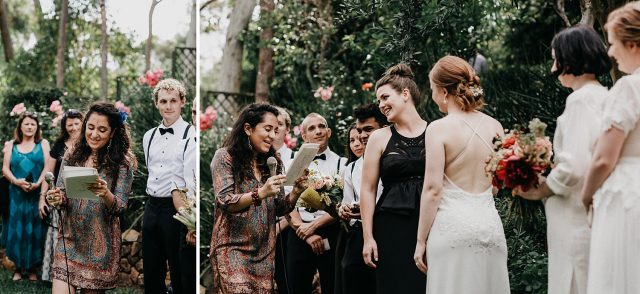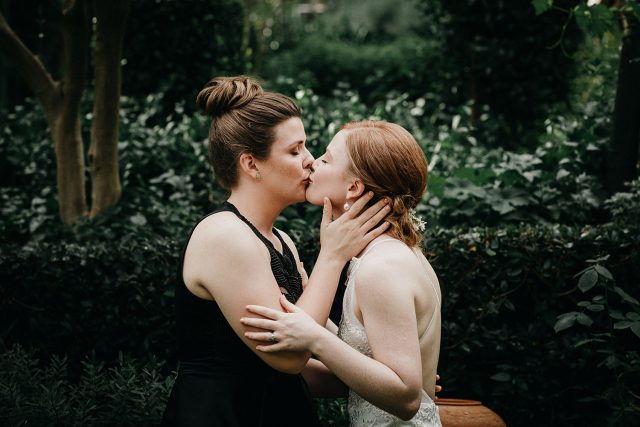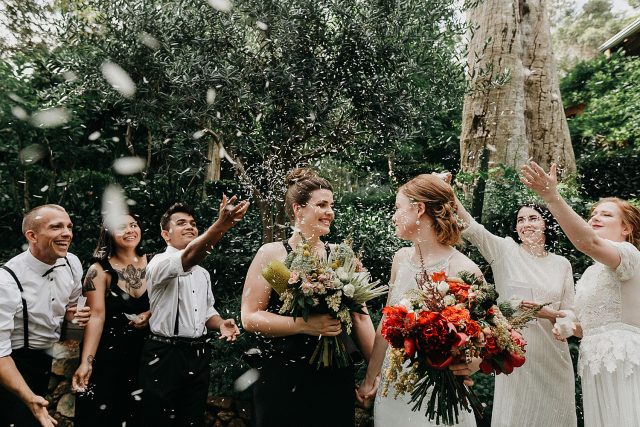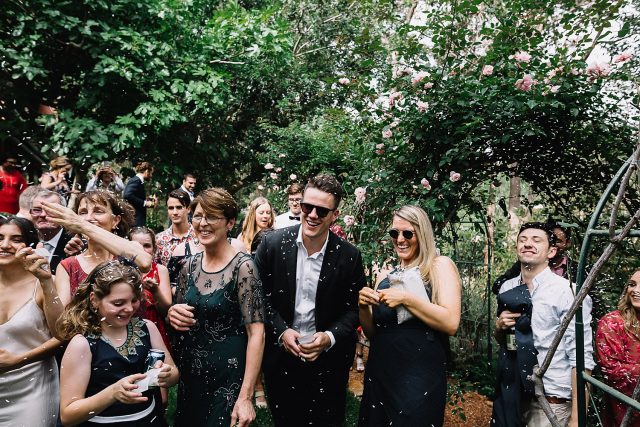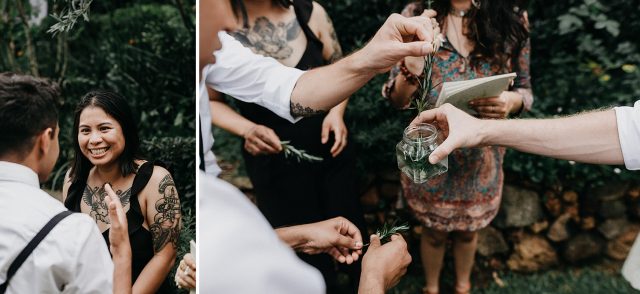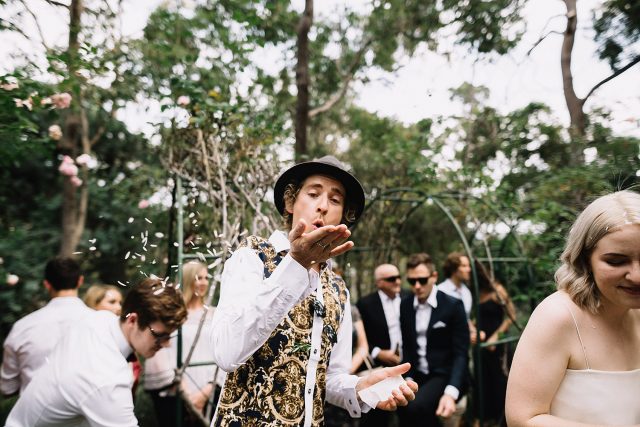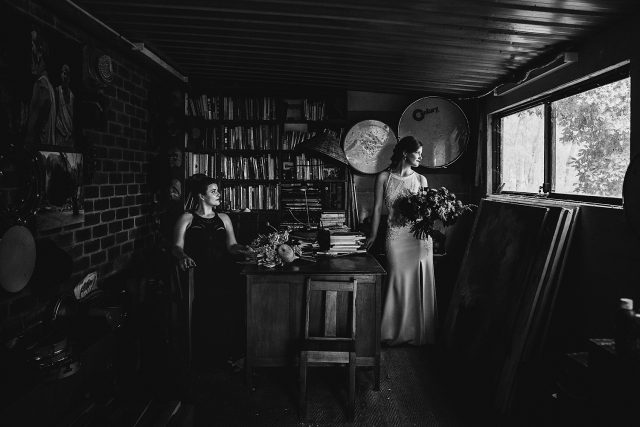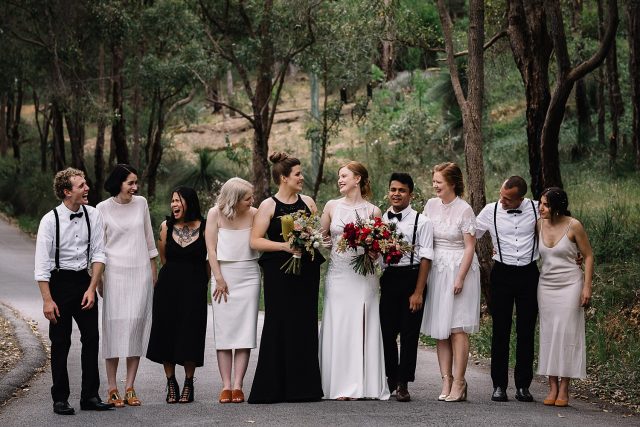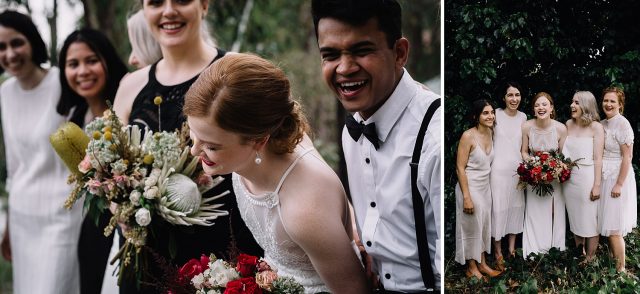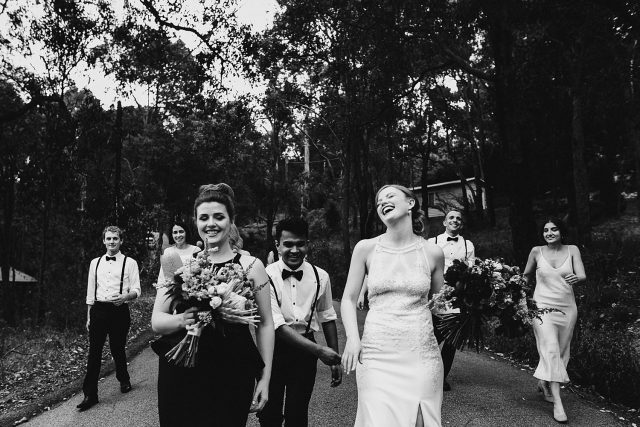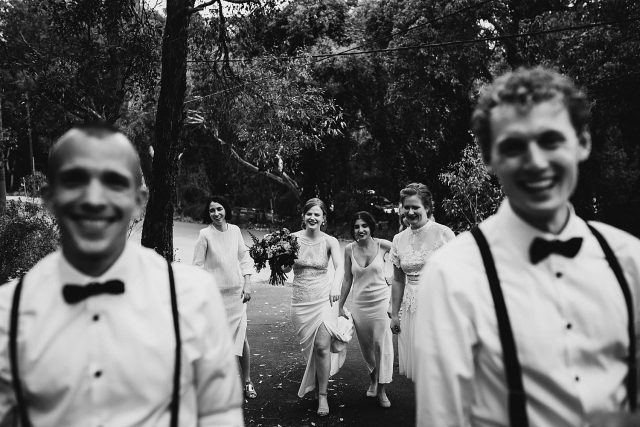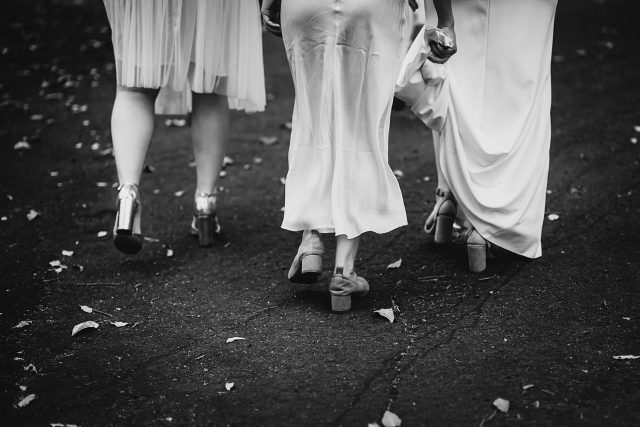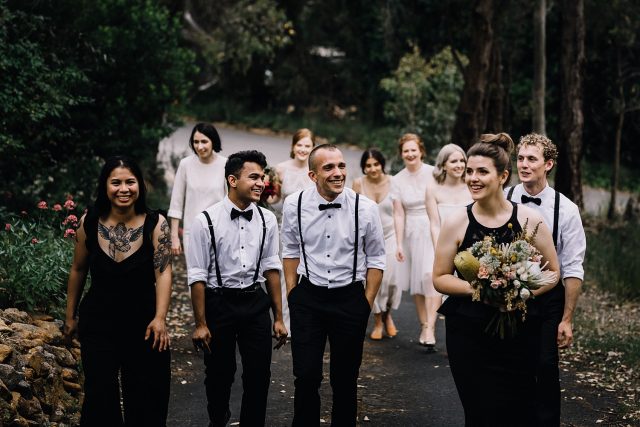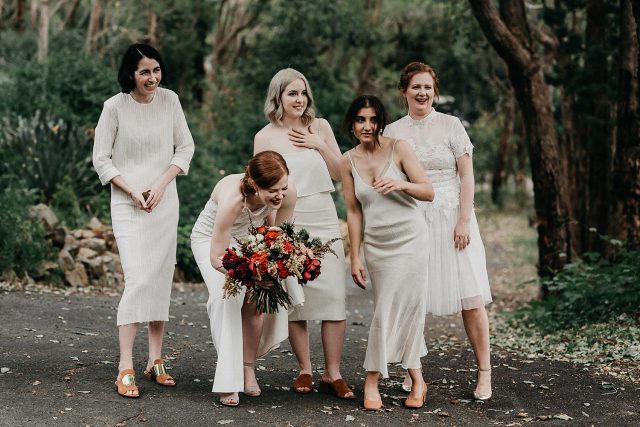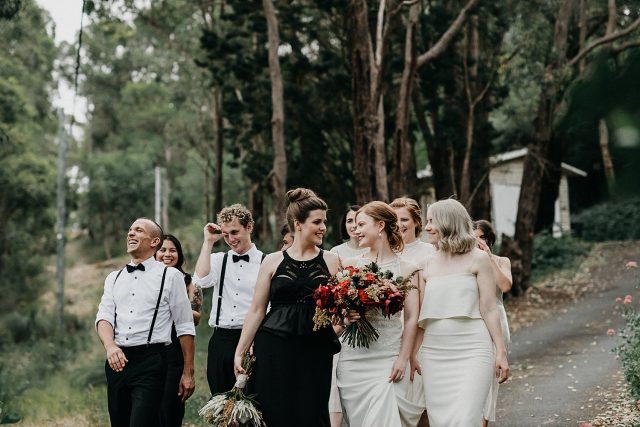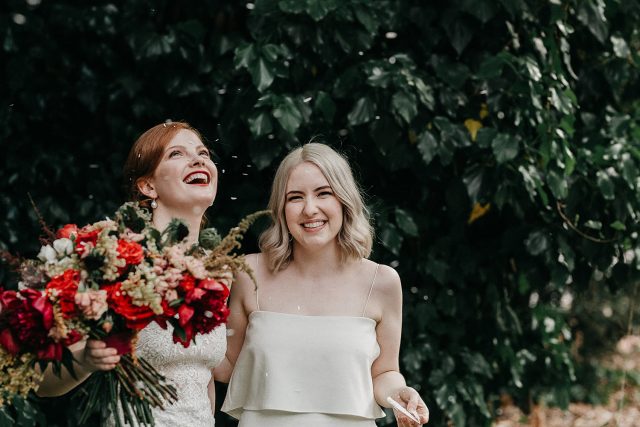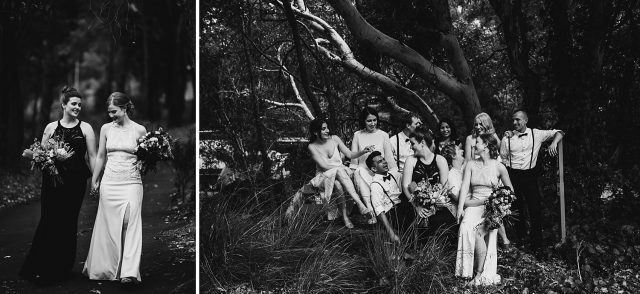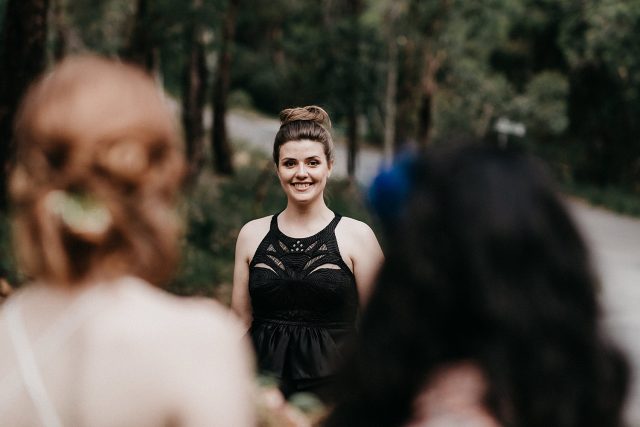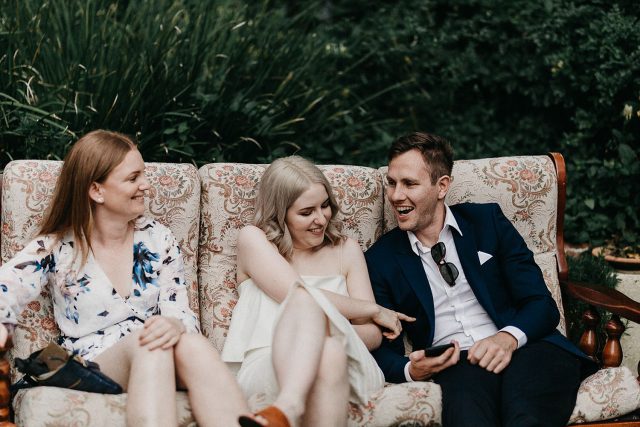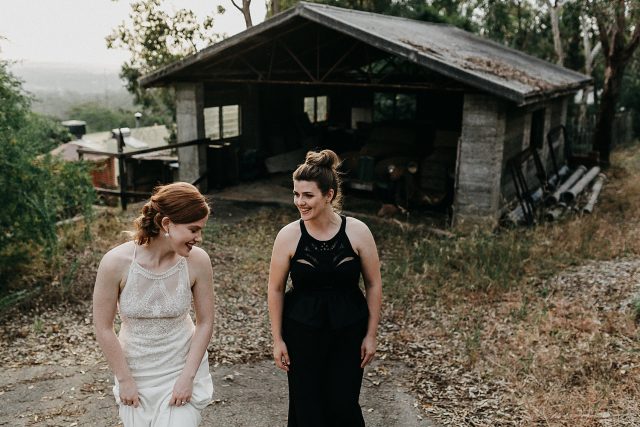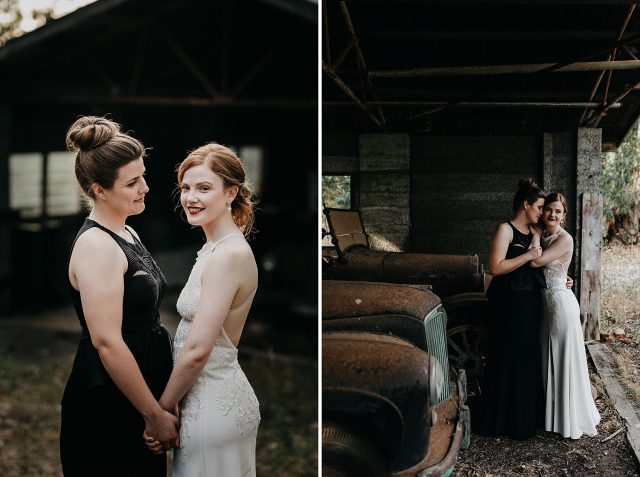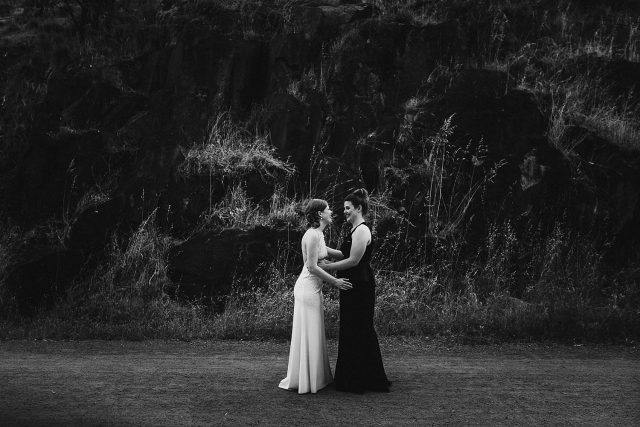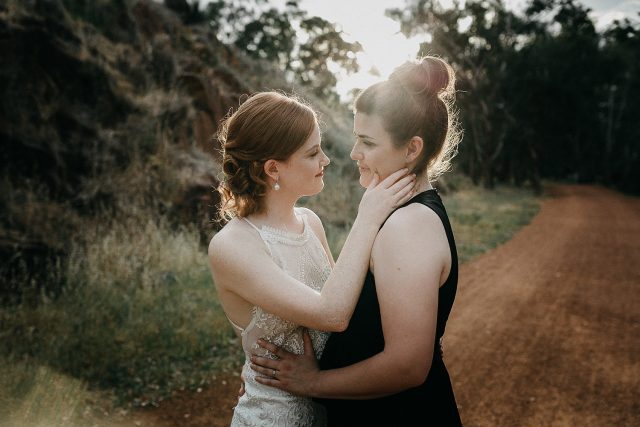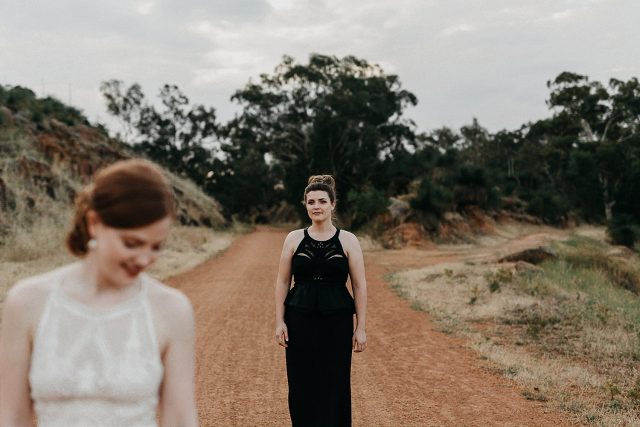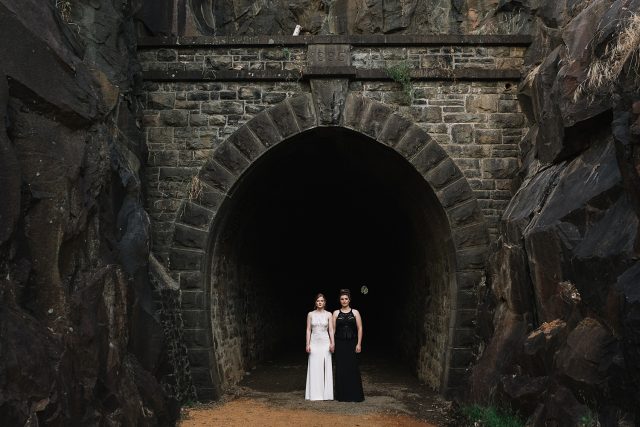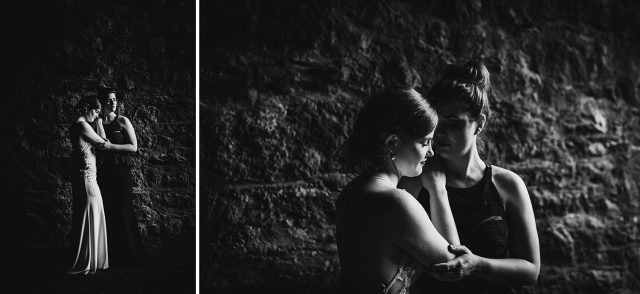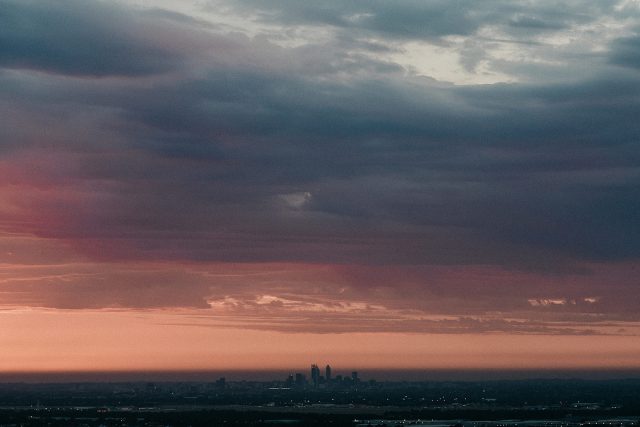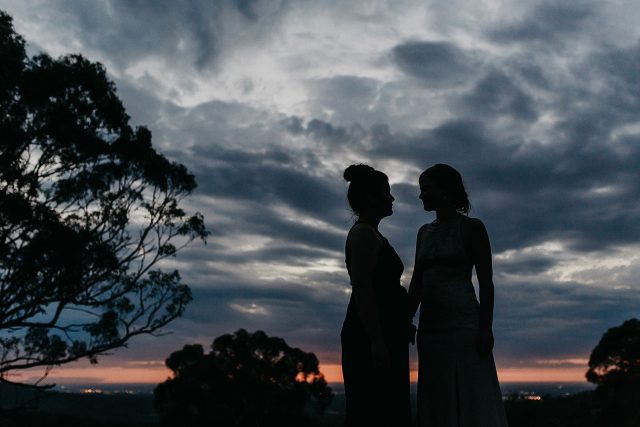 Arriving back at the reception to thunderous applause and cheers from their family and friends, it was hard not to get all choked up again. DJ Leche from Soul Sound DJs was getting the grooves moving on the Dfloor with some timeless R&B classics. The selection of extremely delicious vegan friendly food was filling the bellies of everyone in between drinks.
Thank you, thank you, thank you ladies, from the bottom of my heart to the top of my hat. To be a small part of your joyous wedding day was such a privilege and something that I'll never forget. I hope you guys have been enjoying the bliss of the love bubble you feel after your wedding day and it continues for a very long time. BIG LOVE to you both xo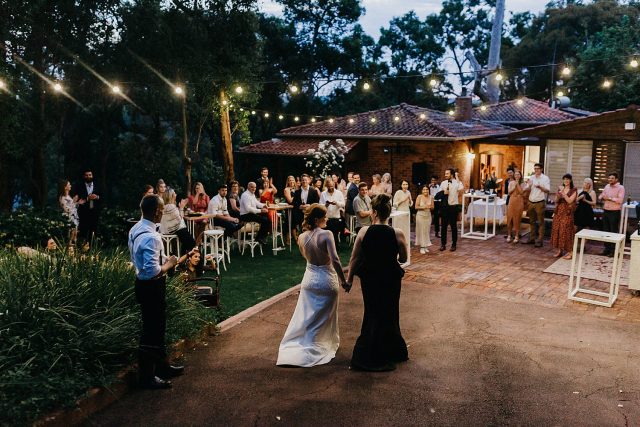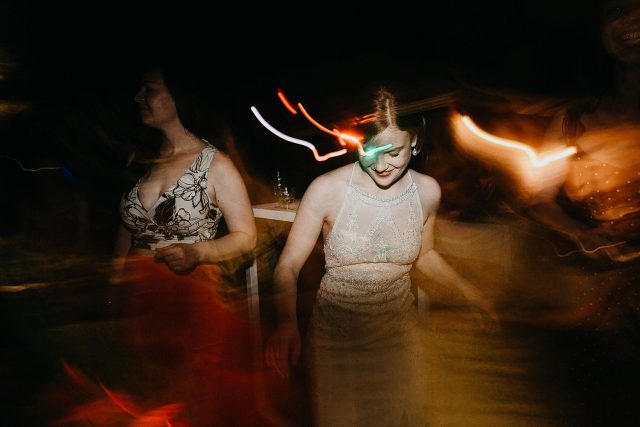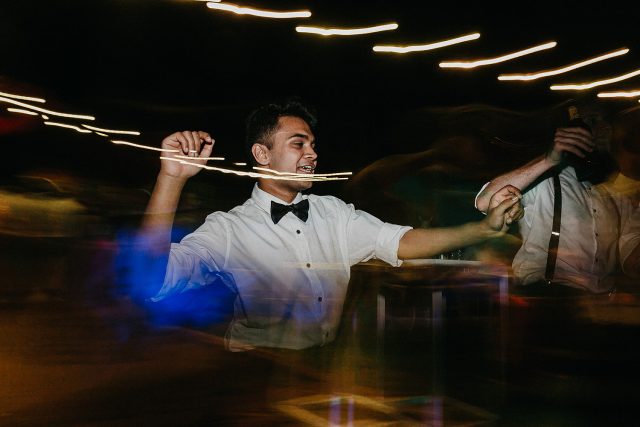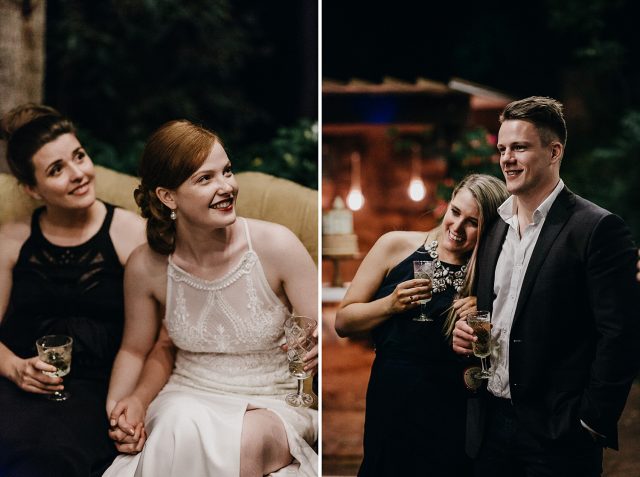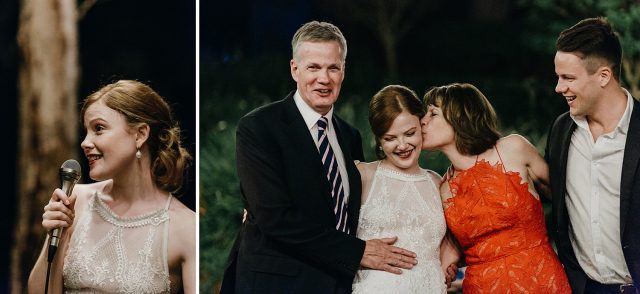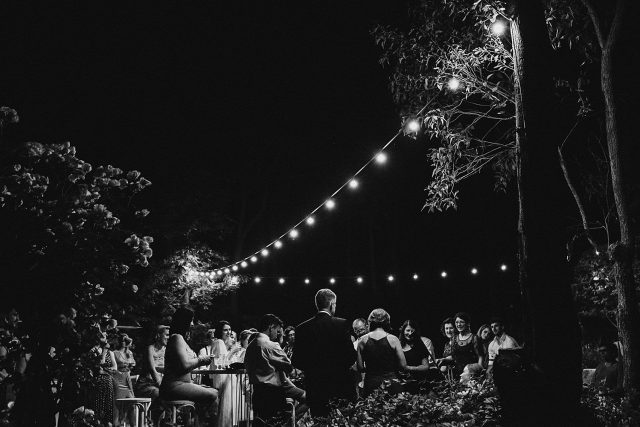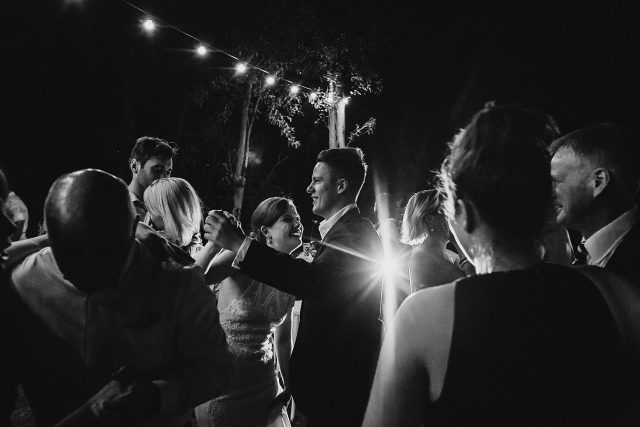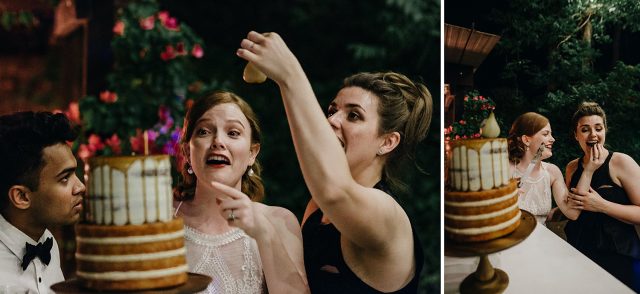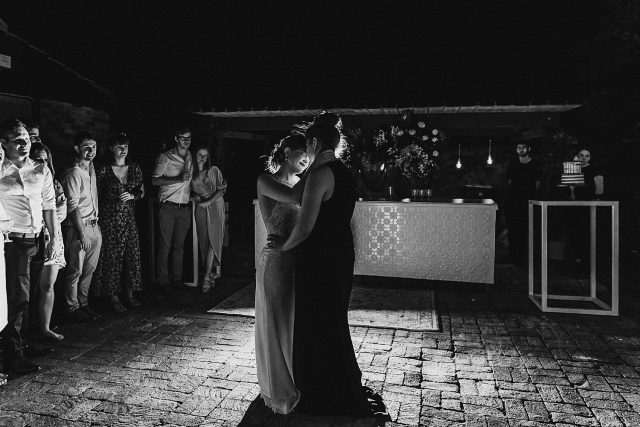 Emily's Gown
 Hair Stylist
 Celebrant
Kiran Cunningham – Friend